Source:
Adelaide Now
[follow link for complete interview]

MACGYVER - STARGATE SG-1 - ADELAIDE NOW: RICHARD DEAN ANDERSON INTERVIEW
by
Michael McGuire
March 10, 2013
...
Richard Dean Anderson
is in Adelaide next Saturday for the
Oz Comic-Con
... the man behind the legendary
MacGyver
, the character who could escape trouble armed with only a pocket knife, sticking plaster and a sheet of toilet paper. A man whose refusal to use guns to blast his way out of tricky situations led to him being put on a blacklist by the loonies at the National Rifle Association in the US.
Anderson
is a double-bunger at Oz Comic-Con. In his post-
MacGyver
life, he also played Captain Jack O'Neill in the
Stargate
series, which generated its own set of passionate fans. But if being parodied is any sort of guide,
MacGyver
is the show that really penetrated the public consciousness.
In
The Simpsons
, Marge's sisters, Patty and Selma, famously worshipped at the altar of
MacGyver
. So much so he was invited to do a guest spot on the show when
Dan Castellaneta
, who voices Homer, appeared on
Stargate
and invited him to return the favour.
"
I idolise that whole franchise
,"
Anderson
says. "
They had already written a script for me. The one with Patty and Selma and MacGyver was such a put-on and send-up I just thought it was brilliant. Absolutely brilliant.
"
He also laughs when describing another satire, called
MacGimmick
in
Mad Magazine
, where
MacGyver
fashions a key out of soap to escape and uses the actual key as the model.
"
It's just ripe for satire
," he says.
"
In my world everything is up for grabs. If you can make someone laugh and don't take yourself too seriously and no one gets hurt, then go for it
."
Anderson
professes some amazement at the continuing popularity of a character in a show that finished in 1992. And more amazement at some of the places the show has gone.
"
I went to Brazil last year and, I swear to God, it was like it was World Cup time. I was treated very, very royally.
"
Anderson
says he rarely does the convention circuit but has been to Australia before and enjoyed himself.
And even though he describes himself as an intensely private man, he does appreciate the interaction with the fans.
"
Fans are wonderful
," he says. "
Any group of people that can be this loyal to an ageing television guy who's out of shape and whose hair is all straggly and is obviously retired, that says something for the fan kingdom that MacGyver and Stargate has gathered.
"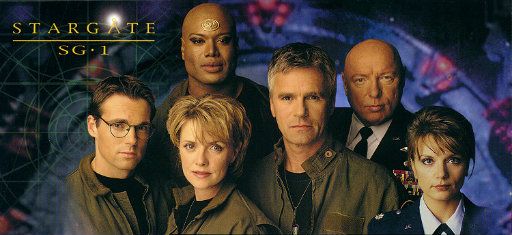 Oz Comic-Con
is at
Adelaide Showgrounds
from March 16-17.