Source:
WE Vancouver
[follow link for complete interview]

WE VANCOUVER: TAPPING INTO GRACE
By
Sabrina Furminger
January 23, 2013
... Currently, the fan-dubbed "Queen of Sci-Fi" is in the midst of a transition phase. [
Amanda] Tapping's
most recent series,
Sanctuary
, had been her passion project.
Sanctuary
began on the web in 2007; the early webisodes were sold directly to viewers via the series' website. "
We were never afraid to say, 'Let's try it!'
" says
Tapping
, who was one of its earliest investors. "
And that kind of became our can-do attitude, like 'It's never been done before? Great! Let's do it!'
"
By 2008,
Sanctuary
had found a home on the SyFy network, and
Tapping
was both its star and one of its executive producers.
Despite its legions of diehard fans,
Sanctuary
was cancelled in 2012. For the first time in 15 years,
Tapping
isn't a regular on a series. "
It's funny because I've always known what's coming up, and now I don't, and I'm sort of enjoying the not knowing, but also hating the not knowing,
" she said. "
I've really had to discover who Amanda Tapping is outside of being on a TV series.
"
This discovery process has led
Tapping
right to the director's chair. In 2012, Tapping directed several episodes of
Primeval: New World
, and an episode of CBC's top-rated action-adventure drama,
Arctic Air
, scheduled to air later this spring. "When
Arctic Air
came along, I was at a bit of a crisis of confidence," says
Tapping
. "
When I finished Arctic Air, I could not have been happier. It restored a passion that I have for this industry, and it restored a huge amount of confidence that I felt I'd lost...
"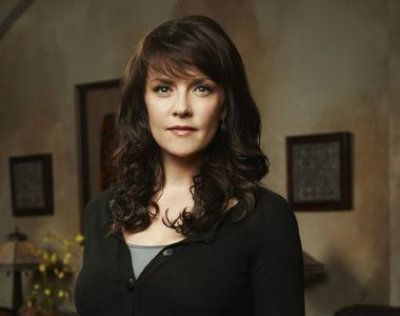 One thing that keeps her level is her charity work.
Tapping
is one of the co-founders of
Sanctuary for Kids
. Its mandate: to improve the lives of children in crisis. Locally, the foundation works with Watari, which transitions homeless youth — including those with children of their own — into housing and new lives. The money comes from online fundraising, as well as the auctions and raffles that take place at
GABIT
, a convention for dedicated
Amanda Tapping
fans held annually in England.
"
[Every] year I bawl like a baby because I can't believe we've raised as much money as we have,
" says
Tapping
. Since November 2009,
Sanctuary for Kids
has raised more than $455,000 for its charities...
Sanctuary For Kids Facebook
Sanctuary For Kids Twitter
Sanctuary For Kids website
Amanda Tapping
is currently working on the
Stargate SG-1
video game,
Unleashed
; has a recurring role as the Angel Naomi in
Supernatural's
eighth season; and has been directing episodes of
Primeval: New World
(premieres in Syfy on 2013, currently airing in Canada on Space Channel on Tuesdays at 10PM); and Canadian series
Arctic Air
(airs Wednesday at 9PM on CBS); and has co-starred in independent films
Space Milkshake
and
Random Acts of Romance
, release dates pending at this time.