Source:
TV Worth Watching
[follow link for complete column]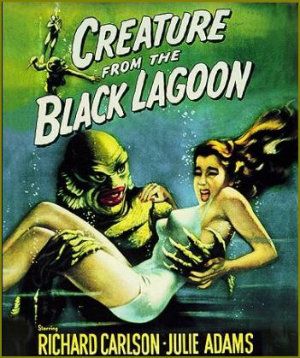 TV WORTH WATCHING: BEST BETS FRIDAY, JANUARY 4, 2013
...
CREATURE FROM THE BLACK LAGOON
TCM, 8:00 p.m. ET
Three genre films directed by
Jack Arnold
are presented tonight on TCM, as a prime-time triple feature. After 1954's
Creature
launches the three-movie salute, 1955's
Tarantula
creeps in (and attempts to creep us out) at 9:30 p.m. ET, followed at 11 p.m. ET by that genre classic, 1957's
The Incredible Shrinking Man
.
CLICK HERE FOR THE TCM COMPLETE SCIFI MOVIE MARATHON SCHEDULE