Source: TCM
schedulebot
SCIFI MOVIE MARATHON - TCM: SCHEDULE FRIDAY, JANUARY 4, 2013
TCM PRIMETIME - WHAT'S ON TONIGHT: DIRECTED BY JACK ARNOLD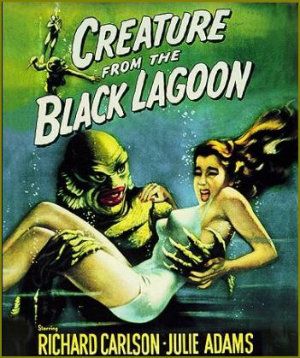 08:00 PM
Creature from the Black Lagoon
(1954)
Scientists track a prehistoric monster in the South American jungle while it tracks them.
Cast includes Richard Carlson, Julie Adams, Richard Denning, Antonio Moreno, Nestor Paiva, Whit Bissell, Bernie Gozier and Henry A. Escalante.
09:30 PM
Tarantula
(1955)
A scientist's experiments to cure hunger create a giant tarantula. Scientist
Leo G. Carroll's
new growth formula works a little too well, and pretty soon there's a humongous spider chewing up the countryside. One of the best giant-insect films, with fast pacing, convincing special effects, and interesting subplot detailing formula's effect on humans. That's
Clint Eastwood
as the jet squadron leader in final sequence.
Cast includes John Agar, Mara Corday, Leo G. Carroll, Nestor Paiva, Ross Elliott, Edwin Rand, Raymond Bailey, Hank Patterson, Bert Holland, Steve Darrell, Clint Eastwood and Bing Russell.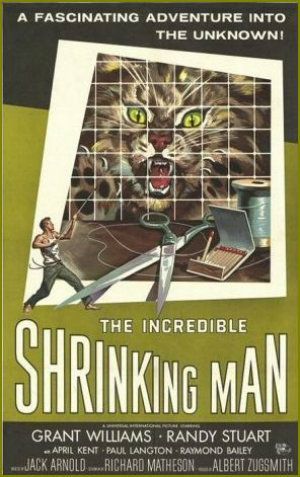 11:00 PM
The Incredible Shrinking Man
(1957)
When he mysteriously starts shrinking, a man finds a new world of danger in everyday creatures. Outstanding special effects highlight intelligent story.
Grant Williams'
mysterious shrinkage forces him to view the world--and himself--in a different light than ever before. Existential script by
Richard Matheson
, from his novel.
Cast includes Grant Williams, Randy Stuart, April Kent, Paul Langton, Raymond Bailey, William Schallert, Frank J. Scannell, Helene Marshall, Diana Darrin and Billy Curtis.
12:30 AM
It Came From Outer Space
(1953)
No one believes an amateur astronomer's spaceship sighting until the town's people begin disappearing. An alien ship crashes in the Arizona desert; its passengers assume the identities of nearby townspeople so they can effect repairs unnoticed--they think. Remarkably sober for its era, with crisp performances and real restraint, even in its use of 3-D.
Cast includes Richard Carlson, Barbara Rush, Charles Drake, Joe Sawyer, Russell Johnson and Kathleen Hughes.