Source:
Knoxville News Sentinel
[follow link for complete interview]

KNOXVILLE NEWS SENTINEL: SyFy actress finds humanity in 'Being Human' role
By
Terry Morrow
January 11, 2013
After two seasons of playing a wandering ghost on "
Being Human
," actress
Meaghan Rath
thinks she's found her sweet spot.
"
For a lot of the time, she is conflicted
,"
Rath
says of Sally, who was murdered by her boyfriend, only to be condemned to the apartment where it happened and usually can be seen by a few people...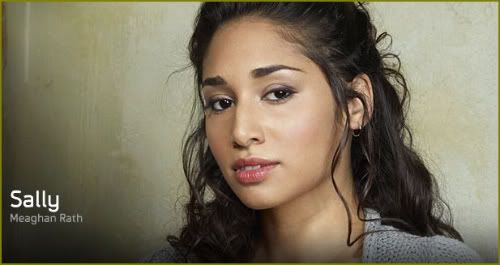 ... Now, in the new season (9 p.m. Monday, SyFy), that's all changed. Returning from a state of limbo where she was left last season, Sally has a second chance. People can see her. She goes out on a date. Life is opening up for her.
"
This is part of her growing up. Never in her lifetime has she ... been able to be this way,
"
Rath
says. However, "
I don't know if she can be (happy). It's almost the whole point of the show...
"
CLICK HERE TO VIEW A VIDEO SNEAK PEEK FOR BEING HUMAN'S SEASON 3 PREMIERE EPISODE, 'IT'S A SHAME ABOUT RAY'