Source:
You Tube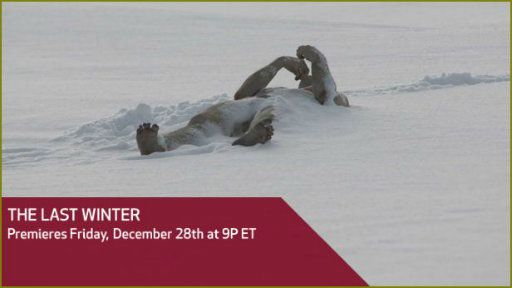 THE LAST WINTER - VIDEO: MOVIE TRAILER - AIRS FRIDAY, DECEMBER 28, 2012 AT 9/8C ON CHILLER TV
In the Arctic tundra of Northern Alaska, an advance team working for a petroleum exploration company is engaged in a massive project to exploit the oil resources of the pristine land.
After one crewmember is found dead, a disorientation slowly claims the sanity of the other members of the team as each of them succumbs to an unknown fear.
Cast includes Ron Perlman, James LeGros, Connie Britton, Zach Gilford, Kevin Corrigan, Jamie Harrold, Pato Hoffmann, Joanne Shenandoah, Larry Fessenden, Oscar Miller, Hálfdán Theodórsson and Halfdan Pedersen.
(Filmed in Iceland, Alaska and New York City, NY.)