Source: Syfy
schedulebot
[
NOTE: Syfy schedule subject to change(s)
]
FANTASY MOVIE MARATHON - SYFY: SCHEDULE MONDAY, NOVEMBER 19, 2012
09:00 AM
Beauty And The Beasts: A Dark Tale
A dark take on the forbidden love story between a maiden (
Estella Warren
) and a monster (
Victor Parascos
), in which the latter is blamed for killing villagers while another creature is the culprit.
Cast includes Estella Warren, Rhett Giles, Victor Parascos, Vanessa Gray, Tony Bellette, Chris Betts, Peter Cook, Nicholas G. Cooper, Gabriella Di Labio, Damien Garvey and Anthony Kidd.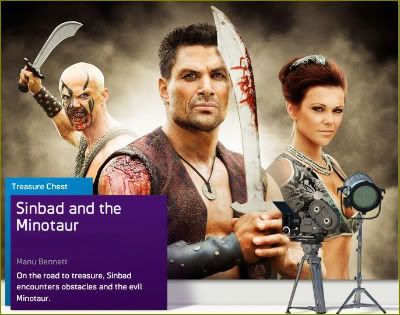 11:00 AM
Sinbad And The Minotaur
Sinbad (
Manu Bennett
) must steal a relic from a sorcerer before leading his crew in search of treasure on an island inhabited by a minotaur.
Cast includes Manu Bennett, Lily Brown, Holly Brisley, Steven Grives, Dimitri Baveas and Jared Robinson.
01:00 PM
Odysseus: Voyage To The Underworld
The classic hero from ancient Greece faces bloodsucking creatures on an island ruled by a beautiful goddess.
Cast includes Arnold Vosloo, Steve Bacic, JR Bourne, Stefanie von Pfetten, Randal Edwards, Leah Gibson and Sonya Salomaa.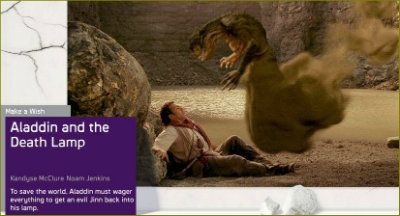 03:00 PM
Aladdin And The Death Lamp
Aladdin must find a way to imprison an evil genie who wants to control the world.
Cast includes Kandyse McClure, Noam Jenkins, Darren Shahlavi, Eugene Clark, George Ghali and Suresh John.
Directed by
Mario Azzopardi
.
05:00 PM
Pegasus Vs. Chimera
A battle between Pegasus and Chimera unfolds.
Cast includes Michael Longstaff, Sebastian Roché, Rae Dawn Chong, Mimi Kuzyk, Andrew Jackson, Nazneen Contractor, Carlo Rota, Jason Gosbee, Bernadette Couture, Jay Hunter, Craig Snoyer and Robert Clark.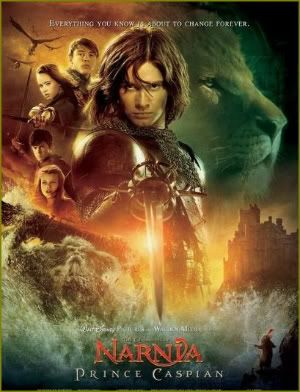 07:00 PM
The Chronicles Of Narnia: Prince Caspian
The four Pevensie children return to Narnia, only to discover that a thousand years have passed since they ruled there, and the evil King Miraz has taken charge. With the help of a heroic mouse called Reepicheep, and the exiled heir to the throne, Prince Caspian, they set out to overthrow the King, once again with Aslan's help.
Cast includes Ben Barnes, Georgie Henley, Skandar Keynes, William Moseley, Anna Popplewell, Sergio Castellitto,
Game of Thrones'
Peter Dinklage, Warwick Davis and Vincent Grass.
10:00 PM
The Chronicles Of Narnia: Prince Caspian
01:00 AM
Pegasus Vs. Chimera