Source: Syfy
schedulebot
[
NOTE: Syfy schedule subject to change(s)
]

HORROR MOVIE MARATHON - 31 DAYS OF HALLOWEEN - SYFY: SCHEDULE MONDAY, OCTOBER 29, 2012
09:30 AM
The Amityville Horror
(2005)
The unimaginative remake of the 1979 chiller stars
Ryan Reynolds
and
Melissa George
as the new owners of a haunted house on Long Island.
Cast includes Ryan Reynolds, Melissa George, Jesse James, Jimmy Bennett, Chloë Grace Moretz, Rachel Nichols, Philip Baker Hall, Isabel Conner and Brendan Donaldson.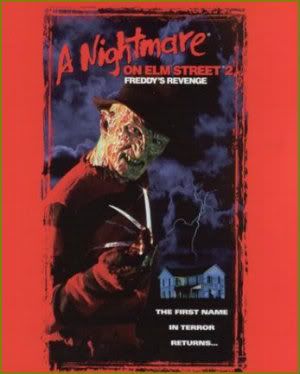 11:30 AM
Nightmare On Elm Street 2: Freddy's Revenge
A teenage boy is haunted in his dreams by Freddy Krueger (
Robert Englund
) who is out to possess him to continue his murdering in the real world.
Cast includes Robert Englund, Mark Patton, Kim Myers, Robert Rusler, Clu Gulager, Hope Lange, Marshall Bell, Melinda O. Fee, Tom McFadden, Sydney Walsh, Brian Wimmer, Kimberly Lynn and Jonathan Hart.
01:30 PM
Nightmare On Elm Street 5: The Dream Child
A teen's unborn baby is possessed by Freddy (
Robert Englund
). Alice (
Lisa Wilcox
), having survived the previous installment of the Nightmare series, finds the deadly dreams of Freddy Krueger starting once again.
Cast includes Robert Englund, Lisa Wilcox, Kelly Jo Minter, Danny Hassel, Erika Anderson, Nicholas Mele, Joe Seely, Valorie Armstrong, Burr DeBenning, Clarence Felder, Beatrice Boepple, Matthew Borlenghi, Beth DePatie and Steven Grives.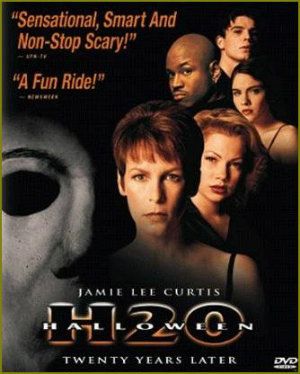 03:30 PM
Halloween H2o
Laurie Strode (
Jamie Lee Curtis
), now the dean of a Northern California private school with an assumed name, must battle the Shape one last time and now the life of her own son hangs in the balance.
Cast includes Jamie Lee Curtis, Adam Arkin, Michelle Williams, Adam Hann-Byrd, Jodi Lyn O'Keefe, Janet Leigh, Josh Hartnett,
NCIS: Los Angeles'
LL Cool J, Joseph Gordon-Levitt, Beau Billingslea, John Cassini, Jody Wood and Chris Durand.
05:30 PM
Pulse
When their computer hacker friend accidentally channels a mysterious wireless signal, a group of co-eds rally to stop a terrifying evil from taking over the world.
Cast includes Kristen Bell,
The Vampire Diaries'
Ian Somerhalder, Christina Milian, Rick Gonzalez, Jonathan Tucker, Samm Levine, Octavia Spencer, Ron Rifkin and Brad Dourif.