Source: Syfy
schedulebot
[
NOTE: Syfy schedule subject to change(s)
]

HORROR MOVIE MARATHON - 31 DAYS OF HALLOWEEN - SYFY: SCHEDULE MONDAY, OCTOBER 22, 2012
03:30 PM
Queen Of The Damned
In this thriller based on
Anne Rice's
novel, the vampire Lestat (
Stuart Townsend
) is a rock star conspiring with the Queen of the Vampires (
Aaliyah
) for world domination.
Cast includes Aaliyah, Stuart Townsend, Marguerite Moreau, Vincent Perez, Paul McGann, Lena Olin, Christian Manon,
Stargate SG-1's
Claudia Black and Bruce Spence.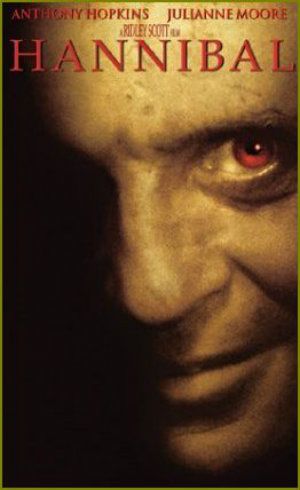 05:30 PM
Hannibal
Psychiatrist, connoisseur, bon vivant, twisted brain: Hannibal Lecter (
Anthony Hopkins
) returns to the screen after a ten-year absence in this sequel to
Jonathan Demme's
award-winning
The Silence of the Lambs
. A decade has passed since FBI trainee Clarice Starling (
Julianne Moore
, ably assuming
Jodie Foster's
old role) first interviewed Lecter and gleaned enough clues from their enigmatic conversations to capture murderer Jame Gumb.
Cast includes Anthony Hopkins, Julianne Moore, Gary Oldman, Ray Liotta, Frankie Faison, Giancarlo Giannini, Francesca Neri and Zeljko Ivanek.
[Time out for Syfy Monday -
Alphas
Season Finale!]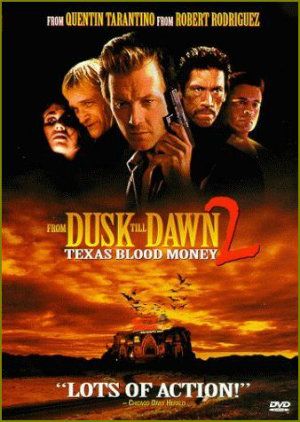 09:00 PM
From Dusk Till Dawn 2: Texas Blood Money
A bank heist in Mexico goes awry when the robbers start turning into vampires. Lame sequel lacks
Quentin Tarantino's
pen.
Cast includes
Last Resort's
Robert Patrick, Bo Hopkins, Duane Whitaker,
NCIS'
Muse Watson, Brett Harrelson,
Major Crimes'
Raymond Cruz, Danny Trejo, James Parks, Stacie Bourgeois, Maria Checa,
White Collar's
Tiffani Thiessen and
Burn Notice's
Bruce Campbell.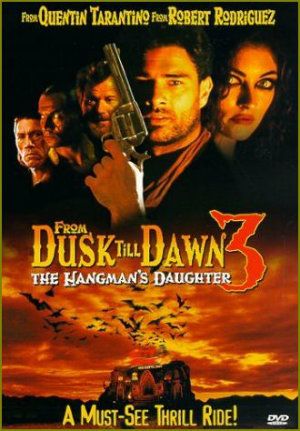 12:00 AM
From Dusk Till Dawn 3: The Hangman's Daughter
Prequel set in 19th-century Mexico, with Ambrose Bierce (
Michael Parks
) tracking an escaped killer (
Marco Leonardi
) to a vampire-infested brothel.
Cast includes Marco Leonardi, Michael Parks, Temuera Morrison, Rebecca Gayheart, Ara Celi, Lennie Loftin, Sonia Braga, Orlando Jones, Danny Trejo and
Mob Doctor's
Jordana Spiro.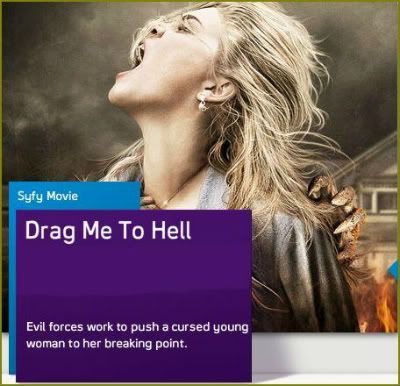 02:00 AM
Drag Me To Hell
Ambitious L.A. loan officer Christine Brown (
Alison Lohman
) incurs the wrath of a malevolent gypsy by refusing to grant her an extension on her home loan. Determined to get a promotion at work, Christine lays down the law when mysterious Mrs. Ganush literally begs for mercy at her feet. In retaliation, Mrs. Ganush places the curse of Lamia on her unfortunate target. Now, unless Christine can break the curse, she'll be tormented by a demon for three days before literally being dragged to hell.
Cast includes Alison Lohman, Justin Long, Lorna Raver, Dileep Rao, David Paymer, Adriana Barraza, Chelcie Ross,
Grimm's
Reggie Lee, Molly Cheek, Bojana Novakovic, Kevin Foster and
Stargate SG-1's
Alexis Cruz.