Source:
SciFi and TV Talk
[follow link for complete interview]

SCIFI AND TV TALK: Warehouse 13's Genelle Williams - Maternal Instinct
by
Steve Eramo
08/20/2012
No matter how tough the mission of the week is for our heroes on
Warehouse 13
, they know that they always have a safe and comfortable place to come home to in Leena's Bed and Breakfast. Its proprietor has a long association with the Warehouse, possibly pre-dating its current Special Agent in Change, Artie Nielsen. Leena serves mainly as a researcher as well as archivist and is privy to a number of Warehouse-related secrets, some of which even Artie is unaware of. She first appears in the show's pilot episode, and the actress who plays her,
Genelle Williams
, remembers auditioning for the role as if it were yesterday.
"
I actually missed my first audition because I was having my tonsils out that week, so I couldn't exactly speak
," recalls
Williams
. "
I was really disappointed, especially because it was one of the first auditions where I wouldn't be playing a teenager. Prior to that I'd done a lot of children's shows for the Family Channel and similar networks, so I was really looking forward to it
.
"
Thankfully, they [the Warehouse 13 producers] hadn't cast the Leena role yet, and I believe it was a week-and-a-half or two weeks later that they called me in and I auditioned for Jace Alexander [director and co-executive producer for the pilot]. We did the scene once and then spent the next 35 minutes or so just taking about anything and everything, including the fact that Canadians say 'sorry' too much, because I kept saying, 'sorry,'
" she jokes. "
It was a very interesting audition to say the least, and I was lucky enough to get the part...
"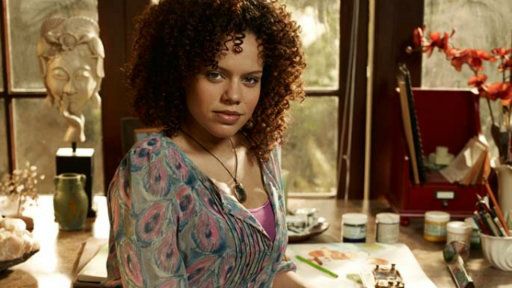 Warehouse 13 airs Monday at 9/8C on Syfy.