Source:
Syfy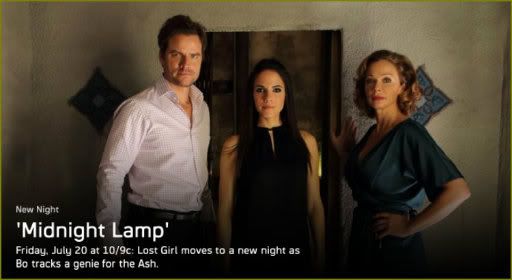 LOST GIRL - SYFY VIDEO: 'MIDNIGHT LAMP' SNEAK PEEK - AIRS ON ITS NEW NIGHT, FRIDAY, JULY 20, 2012 AT 10/9C
Watch a sneak peek of the next all-new episode of Lost Girl on its new night Friday at 10/9c.
Bo (
Anna Silk
) accepts the Ash's (
Vincent Walsh
) proposal and acquires an unlikely partner.
Guest stars include Vincent Walsh, Lina Roessler, Anthony Lemke, Kate Trotter, Lauren Holly and Ryan Cooley.