Source:
Syfy
You Tube channel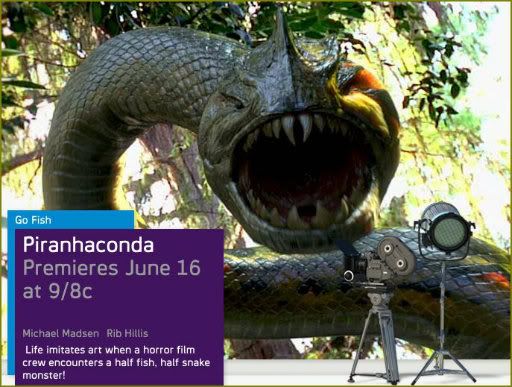 PIRANHACONDA - SYFY VIDEO: MOVIE TRAILER - PREMIERES SATURDAY, JUNE 16, 2012 AT 9/8C
Part Snake! Part Fish! All Killer!
A piranha-anaconda hybrid terrorizes a movie crew after a scientist steals an egg from the creature's nest.
Cast includes Michael Madsen, Rachel Hunter, Shandi Finnessey, Teri Ivens, Rib Hillis, Chris De Christopher, Kurt Yaeger, Michael Swan and Christina DeRosa.