Source: Syfy
schedulebot
ACTION ADVENTURE MOVIE MARATHON - SYFY: SCHEDULE MONDAY, APRIL 30, 2012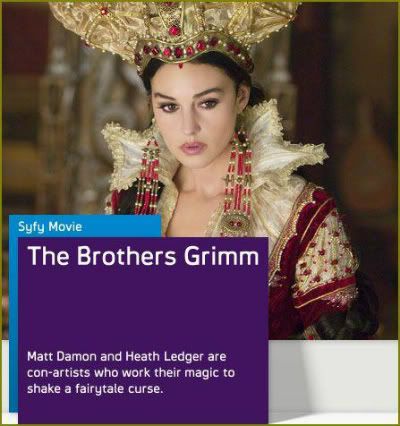 12:00 PM
The Brothers Grimm
In
Terry Gilliam's
inventive fantasy, the famed 19th-century writers get caught up in a real-life fairy tale involving a haunted forest where girls have been disappearing.
Cast includes Matt Damon, Heath Ledger, Petr Ratimec, Barbora Lukesová, Anna Rust and Jeremy Robson.
02:30 PM
Highlander: The Source
Adrian Paul
and
Peter Wingfield
star in this sequel that puts Duncan MacLeod and a group of immortals on a quest to locate the source of their immortality.
Cast includes Adrian Paul, Thekla Reuten, Cristian Solimeno, Peter Wingfield, Jim Byrnes, Stephen Rahman Hughes, Stephen Wight and Thom Fell.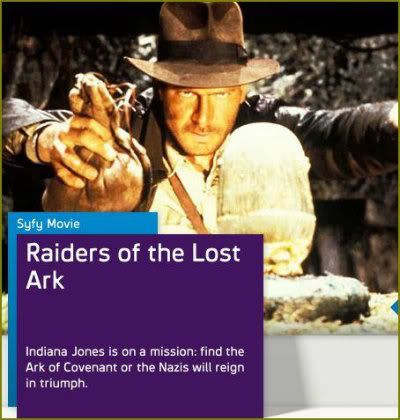 04:30 PM
Raiders Of The Lost Ark
Indiana Jones is assigned to find the mystically empowered Ark of the Covenant before the Nazis can obtain it for their own evil use.
Cast includes Harrison Ford, Karen Allen, Paul Freeman, Ronald Lacey, John Rhys-Davies, Denholm Elliott, Alfred Molina and Wolf Kahler.