Source:
MSN TV
[follow link for complete column]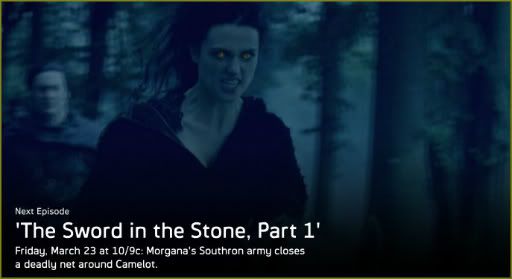 MSN TV: TONIGHT'S PICKS FRIDAY, MARCH 23, 2012
...
Merlin
10:00 PM, SYFY
With Morgana (
Katie McGrath
) at the head of a vast Southron army, a deadly net is closing around Camelot. When the sorceress strikes, her ferocity forces everyone -- including Arthur (
Bradley James
) -- to run for their lives. With Morgana on the hunt for Arthur, Merlin (
Colin Morgan
) must save the king from her clutches in the opener of the two-part tale "
The Sword in the Stone
."