Source: Syfy
schedulebot
HORROR MOVIE MARATHON - SYFY: SCHEDULE MONDAY, MARCH 12, 2012
09:00 AM
Dark Relic
Battle-weary Sir Gregory (
James Frain
) and his unlikely allies must fight a demon unleashed from a Holy Land relic in this fantasy tale set in 1099 A.D.
Cast includes James Frain, Clemency Burton-Hill, Tom Basden, Alyy Khan, Marija Karan, Samuel West and Atanas Srebrev.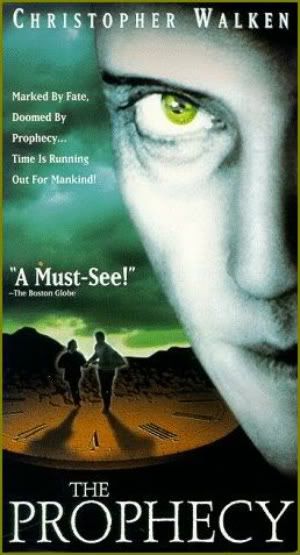 11:00 AM
The Prophecy
Angered that God gave souls to humans, Gabriel (
Christopher Walken
) leads an army of evil angels to raise hell on Earth.
Cast includes Christopher Walken, Elias Koteas, Virginia Madsen, Eric Stoltz, Viggo Mortensen, Amanda Plummer, Moriah 'Shining Dove' Snyder and Adam Goldberg.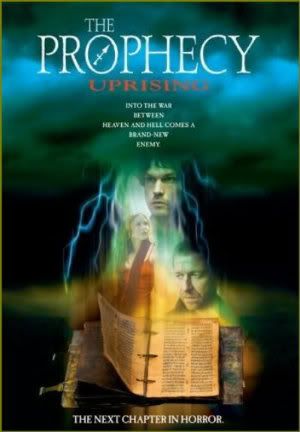 01:00 PM
Prophecy: The Uprising
A woman must protect an ancient manuscript from renegade angels.
Cast includes John Light, Sean Pertwee, Kari Wuhrer, Jason London, Doug Bradley, Georgina Rylance and Stephen Billington.
03:00 PM
End Of Days
At the end of the century, Satan visits New York in search of a bride. It's up to an ex-cop who now runs an elite security outfit to stop him.
Cast includes Arnold Schwarzenegger, Gabriel Byrne,
The Mentalist's
Robin Tunney, Kevin Pollak,
Warehouse 13's
CCH Pounder, Derrick O'Connor, David Weisenberg and Victor Varnado.
05:30 PM
Halloween (2007)
After being committed for 17 years, Michael Myers, now a grown man and still very dangerous, escapes from the mental institution (where he was committed as a 10 year old) and he immediately returns to Haddonfield, where he wants to find his baby sister, Laurie. Anyone who crosses his path is in mortal danger.
Cast includes Malcolm McDowell, Scout Taylor-Compton, Tyler Mane, Sheri Moon Zombie, William Forsythe, Danielle Harris, Kristina Klebe, Skyler Gisondo, Danny Trejo, Brad Dourif, Richard Lynch, Clint Howard, Dee Wallace and Sid Haig.