Source:
Access Hollywood
[follow link for complete interview]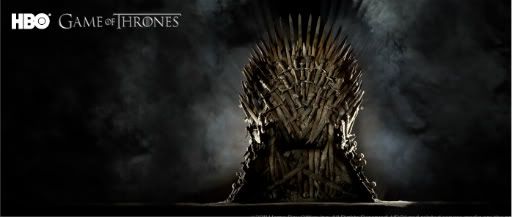 ACCESS HOLLYWOOD: Access Countdown To 'Game Of Thrones' Season 2 Q&A: Tom Wlaschiha Talks Jaqen H'ghar
March 1, 2012
by
Jolie Lash
War may be coming to HBO's "
Game of Thrones
," but not everyone's Season 2 journey will center on the battle for the Iron Throne. In the case of
Maisie Williams
' Arya Stark, her path begins with a simple mission – survival.
After watching her father, Ned Stark (
Sean Bean
), get beheaded under King Joffrey's orders, she was quickly and quietly whisked away by Yoren of the Night's Watch, who chopped off her hair, told her to pretend she's a boy, and placed with the gang of miscreants from King's Landing he was taking North for service on The Wall.
But as she attempts to hide her identity and stay alive in Season 2, an intriguing new face is set to cross her path – the mysterious Jaqen H'ghar, played by the handsome
Tom Wlaschiha
.
The icy-blue eyed German, who last fall starred in the World War II-inspired fictional drama "
Resistance
" (alongside
Michael Sheen
), hadn't heard of "
GOT
" when he first put his audition on tape from Berlin...
...
Access: Now your character is supposed to look a bit different. Tell me about the costume and of course, the hair...
Tom Wlaschiha
: "
They did an awesome job. I had to go to makeup and costume rehearsals a few times before we actually started shooting and both departments did such an incredible job in choosing costumes. Basically, I'm wearing several layers of — I don't know what it is — it's old rags, and stuff like torn shirts, but it's really an incredible costume. And the wig? Well… I've read a lot of discussions on websites about the wig, because in the books it's clearly two colors — the grey or white and red. A lot of people are very concerned that might look ridiculous in real life, but I think they did an incredible job – [the] makeup people. I thought it [looked] perfectly natural. The last time I had long hair, I was 24. That's quite a while ago, so it felt good to have long hair again...
"
Game of Thrones season two premieres Sunday, April 1, 2012 at 9/8C on HBO.