Source: Los Angeles Times
Show Tracker
[follow link for complete interview]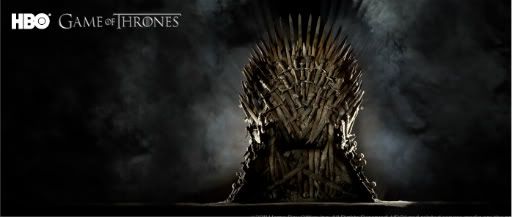 LOS ANGELES TIMES SHOW TRACKER: 'Game of Thrones' executive producer D.B. Weiss talks Season 2, DVD
March 7, 2012
by
Patrick Kevin Day
The countdown to "
Game of Thrones
" second season premiere is on. The lavish fantasy series returns to HBO on April 1 with the episode "
The North Remembers
." And to remind viewers of the complex circumstances of the Seven Kingdoms at the end of last year, the first season was released on DVD and Blu-ray on Tuesday, and it's also now available on iTunes.
"
Thrones
" executive producer and series co-creator
D.B Weiss
took a few minutes to talk about the first and second seasons and some of the special features of the DVD set...
...
Q: In the first season you included some elements from the second book. Once you start making changes like that, do you find you have to make more changes or is Martin's original narrative pretty malleable?
D.B. Weiss
: "
Our approach has always been what we pitched to George at the very beginning: We're adapting his entire series. The changes we make, taking something from one book and putting it in the middle of events from another book, are always at the service of the series as a whole -- both George's series and our series. Oftentimes an event from Book 2 will serve as a better end point for a character in Season 1 than it would as a starting point in Season 2.

This year there are definitely things we took from Book 3 and pulled them back a season and there are things we hold off on introducing from Book 2 to put in a later season and there are things, regrettably, there's just no room to include at all. George, luckily, isn't just a seasoned novelist. He's also a seasoned television writer and he knows how the sausage is made and understands the sacrifices that often need to be made in the service of preserving the impact of a show as a whole
..."
Game of Thrones season two premieres Sunday, April 1, 2012 at 9/8C on HBO.