Source:
Vancouver Sun
[follow link for complete companion article]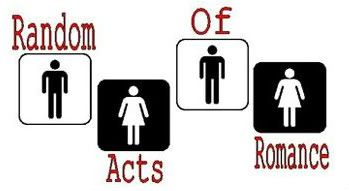 VANCOUVER SUN: Filmmaker Katrin Bowen reaches for once-forbidden fruit
by
Sarah Berman
February 17, 2012
Sometimes we want what we can't have. For Vancouver-based filmmaker
Katrin Bowen
, these words have rang true for sex and television.
"
I was raised very religiously and raised without much technology
," the director says of her Mennonite upbringing in rural Alberta. "
I didn't see a TV until I was about 12
." On set of her latest film
Random Acts of Romance
,
Bowen
feels she's come a long way to the sharp-tongued social media jockey she is today.
"
I'm directing a film about sex, which is something I didn't talk about ever until I was 18, and learning all these new technologies
," she explains. "
I thought maybe the repression makes you go there. It's like you kind of rebel against it
."
In her sophomore film,
Bowen
has set out to expose all those obsessive human behaviours that arise when love, sex, desire and repression pull us in conflicting directions. Shooting inside an Oakridge home with a small crew, Bowen watches the monitors from a toilet seat.
"
It's my director's throne
," she laughs.
Lead actors
Amanda Tapping
(
Sanctuary
) and Vancouver local
Zak Santiago
(
Amazon Falls
) work through a hangover-fuelled argument in the adjacent kitchen. Their characters Dianne and Matt are fashioned after one of Bowen's own unhealthier past relationships...
RANDOM ACTS OF ROMANCE WEB SITE
RANDOM ACTS OF ROMANCE FACEBOOK