Source: Syfy
schedulebot
TIME TRAVEL MOVIE MARATHON - SYFY: SUNDAY, JANUARY 22, 2012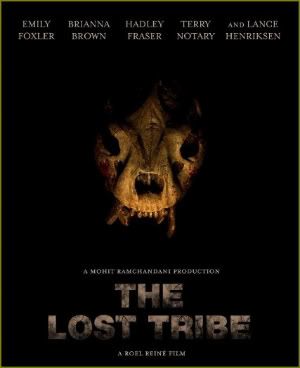 11:00 AM
The Lost Tribe
Young seafarers encounter a prehistoric tribe of predators after becoming shipwrecked on a tropical island.
Cast includes Lance Henriksen, Emily Foxler, Nick Mennell, Marc Bacher, Brianna Brown, Hadley Fraser, Maxine Bahns and Ryan Alosio.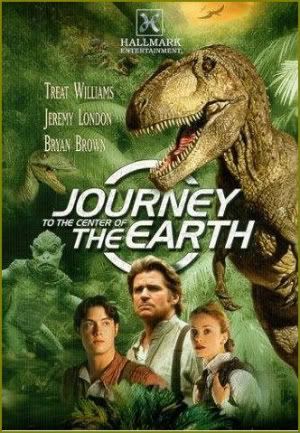 01:00 PM
Journey To The Center Of The Earth
Researchers become trapped under Earth's surface amid hungry, prehistoric monsters, and it's up to a team of drilling experts to save them.
Cast includes Treat Williams, Jeremy London, Tushka Bergen, Hugh Keays-Byrne, Bryan Brown, Tessa Wells, Petra Yared, Sarah Chadwick and Peter Kaa.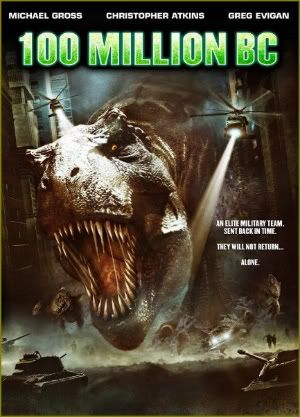 03:00 PM
100 Million BC
Soldiers go back in time to retrieve a team lost during the Philadelphia Experiment, and they inadvertently unleash a carnivorous dinosaur in modern Los Angeles.
Cast includes Michael Gross, Christopher Atkins, Greg Evigan, Marie Westbrook, Phil Burke, Wendy Carter, Geoff Meed and Stephen Blackehart.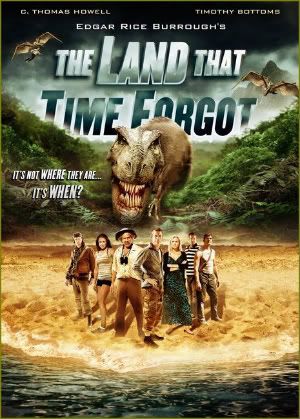 05:00 PM
The Land That Time Forgot
C. Thomas Howell
directs and stars in this adaptation of the
Edgar Rice Burroughs
tale in which dinosaurs threaten shipwreck survivors who are stranded on a mysterious island.
Cast includes C. Thomas Howell, Timothy Bottoms, Lindsey McKeon, Darren Dalton, Stephen Blackehart, Christopher Showerman and Patrick Gorman.
07:00 PM
Ferocious Planet
An experimental device malfunctions, transporting a group of observers to another dimension. The group must repair the machine in order to return home while fending off bloodthirsty creatures.
Cast includes
Stargate Atlantis'
Joe Flanigan, John Rhys-Davies, Catherine Walker, Dagmar Döring, Robert Soohan, Yare Michael Jegbefume, Chris Newman and Shashi Rami.
09:00 PM
Land Of The Lost
Discredited scientist Dr. Rick Marshall (
Will Ferrell
) proves his outrageous theories on time travel are true, but in the process he gets stranded with his partners in a strange world full of unusual creatures. His loyal research assistant Holly (
Anna Friel
) and firearms enthusiast Will (
Danny McBride
) help Marshall befriend a monkey-like beast named Chaka (
Jorma Taccone
) in an attempt to get back home.
Cast includes Will Ferrell, Anna Friel, Danny McBride, Jorma Taccone and John Boylan.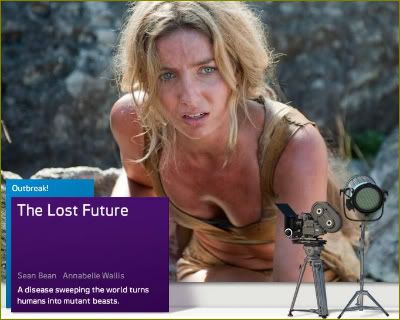 11:00 PM
The Lost Future
Set in a future where jungles have overtaken the remnants of civilization, a tribe struggles to survive amid mutated creatures that carry a deadly disease.
Cast includes
Game of Throne's
Sean Bean, Corey Sevier, Sam Claflin, Annabelle Wallis, Eleanor Tomlinson, Hannah Tointon and Jonathan Pienaar.
01:00 AM
The Odyssey - Part One
Ithaca's King Odysseus (
Armand Assante
) leaves home to fight in the Trojan War.
Cast includes Armand Assante, Greta Scacchi, Isabella Rossellini, Bernadette Peters, Eric Roberts, Irene Papas, Jeroen Krabbé, Geraldine Chaplin, Christopher Lee, Vanessa Williams and Nicholas Clay.
03:00 AM
The Odyssey - Part Two
Odysseus (
Armand Assante
) survives the perils of Scylla and Charybdis, but is bewitched by the sea nymph Calypso (
Vanessa Williams
).