Source: Syfy
schedulebot
SHARKFEST MOVIE MARATHON - SYFY: SCHEDULE - FRIDAY, JANUARY 27, 2012
08:00 AM
Shark Swarm: Part One
A corrupt developer (
Armand Assante
) tries to drive out residents of a small fishing village by dumping toxic waste in the water to stall the economy. But when the local sharks find their food source depleted, they begin attacking humans.
John Schneider
and
Darryl Hannah
star as a husband and wife who try to save the town from the sharks and the developer.
Cast includes Daryl Hannah, John Schneider, Armand Assante, F. Murray Abraham, Roark Critchlow, Heather McComb and Alan Fudge.
10:00 AM
Shark Swarm: Part Two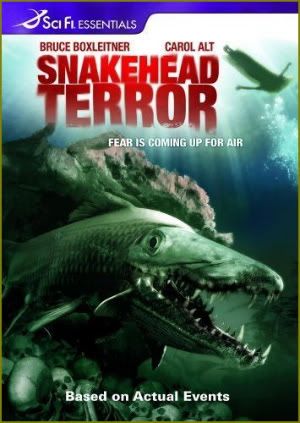 12:00 PM
Snakehead Terror
A small-time sheriff must cope with a town besieged by carnivorous land-walking fish when strange chemicals dumped in a nearby lake turn nature against mankind.
Cast includes
Babylon 5's
Bruce Boxleitner, Carol Alt, Chelan Simmons, William B. Davis, Doug Abrahams and
Stargate SG-1's
Gary Jones.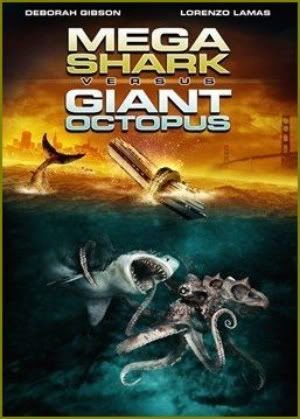 02:00 PM
Mega Shark Vs Giant Octopus
Two colossal prehistoric monsters terrorize the California coast while battling for supremacy of the sea in this salt-water creature feature starring Lorenzo Lamas and Deborah Gibson.
Cast includes Deborah Gibson, Lorenzo Lamas, Vic Chao, Jonathan Nation, Mark Hengst, Michael Teh and Chris Haley.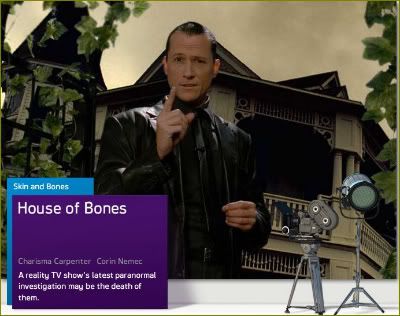 04:00 PM
House Of Bones
Paranormal investigators from a syndicated television series get more than they bargained for when they probe a notorious New Orleans house.
Cast includes
Angel's
Charisma Carpenter, Marcus Lyle Brown, Rick Robinson Jr., Collin Galyean, Kyle Russell Clements, Stephanie Honore and
Stargate SG-1's
Corin Nemec.
06:00 PM
The Amityville Horror (2005)
The unimaginative remake of the 1979 chiller stars
Ryan Reynolds
and
Melissa George
as the new owners of a haunted house on Long Island.
Cast includes Ryan Reynolds, Melissa George, Jesse James, Jimmy Bennett, Chloë Grace Moretz, Rachel Nichols, Philip Baker Hall, Isabel Conner and Brendan Donaldson.