Source: Syfy
schedulebot
WEREWOLVES, MINOTAURS AND ... BIRD FLU MOVIE MARATHON? - SYFY: SCHEDULE MONDAY, DECEMBER 19, 2011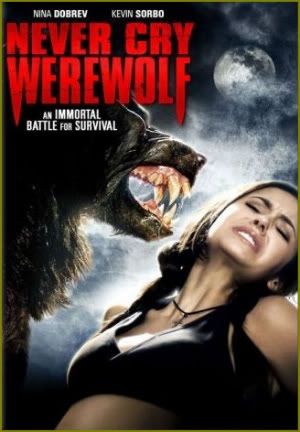 08:30 AM
Never Cry Werewolf
A television-hunting-show host (
Kevin Sorbo
) helps a young woman (
Nina Dobrev
) take on a lycanthropic killer after locals start vanishing.
Cast includes
The Vampire Diaries'
Nina Dobrev, Kevin Sorbo, Peter Stebbings, Spencer Van Wyck and Melanie Leishman.
10:30 AM
Stir Of Echoes: The Homecoming
Rob Lowe
and
Shawn Roberts
star in this sequel following an Iraq War veteran who is plagued by terrifying visions after returning home.
Cast includes Rob Lowe, Marnie McPhail, Ben Lewis, Tatiana Maslany, Shawn Roberts,
Chuck's
Vik Sahay, Colin Williams, PJ Lazic, Elias Zarou and Nicholas Carella.
12:30 PM
Minotaur
Tom Hardy, Michelle Van Der Water
and
Tony Todd
star in this horror movie about a half-man, half-bull creature that terrorizes a primitive civilization.
Cast includes Tom Hardy, Michelle Van Der Water, Tony Todd, Lex Shrapnel, Jonathan Readwin, Rutger Hauer, Maimie McCoy and Lucy Brown.
02:30 PM
Flu Bird Horror
Avian flu fears are tapped in this horror tale about teens menaced by vicious mutant birds during a wilderness outing.
Cast includes Clare Carey, Lance Guest, Jonathon Trent, Sarah Butler, Rebekah Kochan, Bill Posley and Brent Lydic.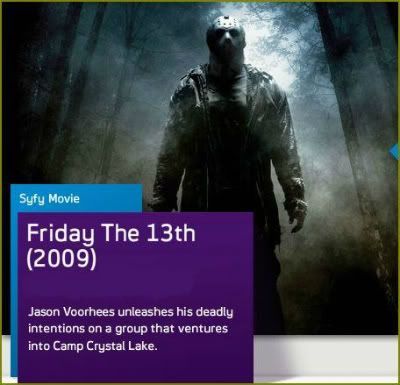 04:30 PM
Friday The 13th (2009)
Remake finds vacationing college students joining a young man (
Jared Padalecki
) searching for his missing sister at Camp Crystal Lake, home of machete-wielding, hockey-masked Jason Voorhees (
Derek Mears
).
Cast includes
Supernatural's
Jared Padalecki, Danielle Panabaker,
The Mentalist's
Amanda Righetti, Travis Van Winkle, Aaron Yoo, Derek Mears and Jonathan Sadowski.
06:30 PM
House Of Wax (2005)
Six friends are stranded in a ghost town where a towering wax museum looms ahead. And inside are two brothers who have a special way of making the wax figures look real.
Cast includes Elisha Cuthbert, Chad Michael Murray, Brian Van Holt, Paris Hilton,
Supernatural's
Jared Padalecki, Jon Abrahams and Robert Ri'chard.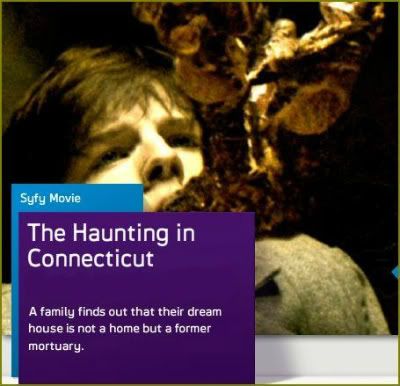 09:00 PM
The Haunting In Connecticut
When a family moves into a converted funeral home and falls under supernatural attack, desperate mother Sarah (
Virginia Madsen
) struggles to free her family from the grip of evil. Sarah and Peter Campbell have just moved to Connecticut with their young son Matt. When a malevolent otherworldly force begins to take control of the family, an enigmatic priest intervenes.
Cast includes Virginia Madsen, Kyle Gallner, Elias Koteas, Ty Wood, Martin Donovan, Sophi Knight, Amanda Crew, Erik J. Berg and John Bluethner.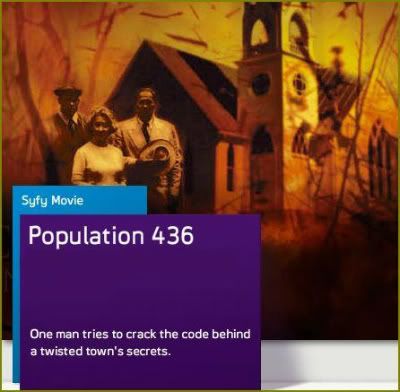 11:00 PM
Population 436
"
Twilight Zone
"-style story about a census taker (
Jeremy Sisto
) investigating why the population of an idyllic town has stayed the same for more than 100 years.
Cast includes Leigh Enns, Susan Kelso, Rick Skene, Fred Durst, David Fox, Peter Jordan, Charlotte Sullivan, Jeremy Sisto and Peter Outerbridge.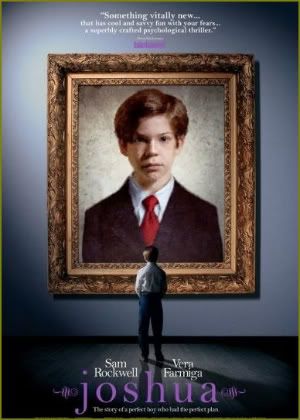 01:00 AM
Joshua
The arrival of a newborn girl causes the gradual disintegration of the Cairn family; particularly for 9-year-old Joshua (
Jacob Kogan
), an eccentric boy whose proper upbringing and refined tastes both take a sinister turn.
Cast includes Sam Rockwell, Vera Farmiga, Celia Weston, Dallas Roberts, Michael McKean, Jacob Kogan, Nancy Giles, Linda Larkin and Alex Draper.