Source:
Collider
[follow link for complete interview]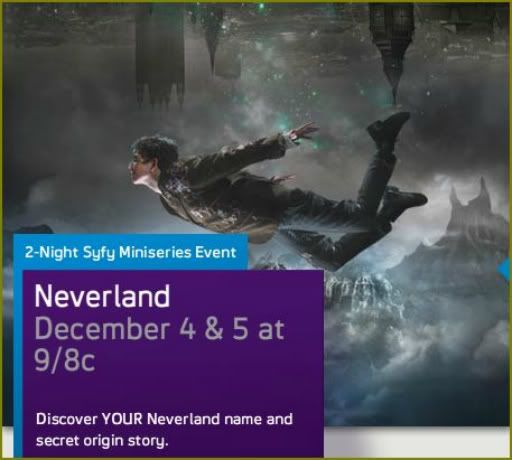 COLLIDER: Rhys Ifans and Anna Friel NEVERLAND Interview
by
Christina Radish
November 28th, 2011
From writer/director
Nick Willing
(
Alice
,
Tin Man
),
Neverland
– premiering on SyFy on December 4th and 5th – is an original prequel story to author
J.M. Barrie's
classic
Peter Pan
. In 19th Century London, Peter (
Charlie Rowe
) and his young pickpocket pals are sent out by their mentor Jimmy Hook (
Rhys Ifans
) to steal a magical orb, which inadvertently transports them all to another world, called
Neverland
. This mysterious realm includes the power-mad Elizabeth Bonny (
Anna Friel
) and her band of 18th Century pirates, trapped and in search of the secret to the tree spirits' magical mineral dust, in order to have the power to fly. As the fight to protect and save this strange and beautiful world escalates, Peter and his crew must face harsh realities, as they learn that never growing up might be preferable to growing up like the corrupt Hook.
During a recent interview to promote the SyFy debut of
Neverland
, co-stars
Rhys Ifans
and
Anna Friel
talked about how they came to be playing such captivating characters, how thrilling it was to be a part of this new backstory, showing the evolution of the Peter and Hook relationship, and what they enjoy most about working in the fantasy genre...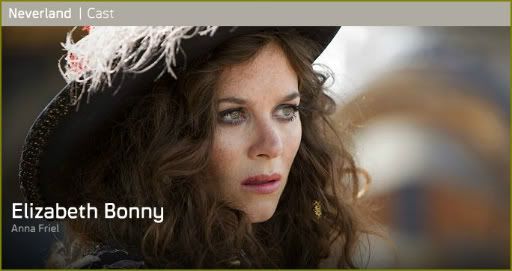 ...
Collider: Do you see the relationship between Hook and Peter, with the boy who wants to grow up and the man who doesn't, as a universal and modern story?
IFANS
: "
What Hook and Peter are presented with, when they arrive in Neverland, is the prospect of eternal life. In many ways, Hook is a lost boy, but a grown man. It was interesting to explore what the offer of eternal life does to a boy, and what the offer of eternal life does to a man. I think it makes a man greedy because a man is closer to death than a child. Eternity to a child offers goodness, and eternal life to a man is essentially corrupting because it involves a certain amount of vanity to embrace it.
"
FRIEL
: "
No story had ever before explained why Hook despises Peter so much, and what fascinated me with this script is that you get the story before. Why does this man hate this boy so much? In this case, he doesn't hate him, he's just very torn. I think it's a great arrival at the story we all know. That's what I found most fascinating, and that's what Nick cleverly did by giving the backstory of the past between them. Nick created that really beautifully...
"