Source: Syfy
schedulebot
INDIANA JONES MOVIE MARATHON - SYFY: SATURDAY, DECEMBER 3, 2011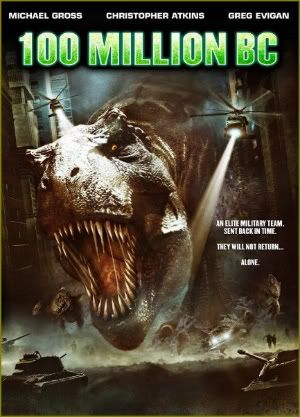 09:00 AM
100 Million BC
Soldiers go back in time to retrieve a team lost during the Philadelphia Experiment, and they inadvertently unleash a carnivorous dinosaur in modern Los Angeles.
Cast includes Michael Gross, Christopher Atkins, Greg Evigan, Marie Westbrook, Phil Burke, Wendy Carter, Geoff Meed and Stephen Blackehart.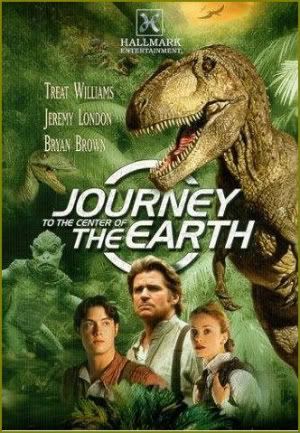 11:00 AM
Journey To The Center Of The Earth
Researchers become trapped under Earth's surface amid hungry, prehistoric monsters, and it's up to a team of drilling experts to save them.
Cast includes Treat Williams, Jeremy London, Tushka Bergen, Hugh Keays-Byrne, Bryan Brown, Tessa Wells, Petra Yared, Sarah Chadwick and Peter Kaa.
01:00 PM
Raiders Of The Lost Ark
Indiana Jones is assigned to find the mystically empowered Ark of the Covenant before the Nazis can obtain it for their own evil use.
Cast includes Harrison Ford, Karen Allen, Paul Freeman, Ronald Lacey, John Rhys-Davies, Denholm Elliott, Alfred Molina and Wolf Kahler.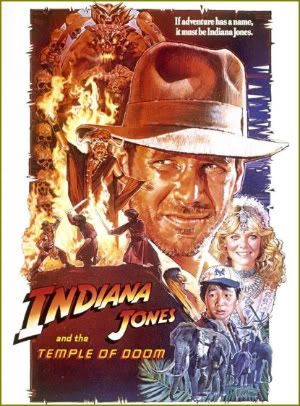 03:30 PM
Indiana Jones And The Temple Of Doom
Harrison Ford
gets help from a feisty heroine (
Kate Capshaw
) and a sawed-off sidekick (
Ke Huy Quan
) in this "
Raiders
" prequel featuring a sacred jewel, a bloodthirsty cult, human sacrifices, runaway mining cars, a chamber of scorpions and a perilous bridge.
Cast includes Harrison Ford, Kate Capshaw, Jonathan Ke Quan, Amrish Puri, Roshan Seth, Philip Stone, Roy Chiao and David Yip.
06:00 PM
Indiana Jones And The Last Crusade
Fedora and whip at the ready, Indiana Jones (
Harrison Ford
) sets off on his third cinematic outing accompanied by none other than his father, Henry (
Sean Connery
), to explore the cradle of civilization on a perilous hunt for the Holy Grail. The Nazis are also after the powerful relic, but no one is what they seem in this rousing quest for everlasting life.
Cast includes Harrison Ford, Sean Connery, Denholm Elliott, Alison Doody, John Rhys-Davies, Julian Glover, River Phoenix, Michael Byrne, Kevork Malikyan, Robert Eddison, Richard Young and Alexei Sayle.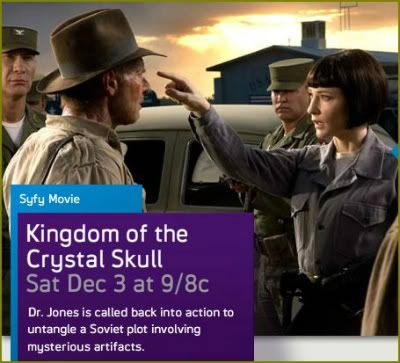 09:00 PM
Indiana Jones And The Kingdom Of The Crystal Skull
Indiana Jones (
Harrison Ford
) gets a cold war-era update in this fan-friendly pastiche of 1950s preoccupations and paranoia. His mission: rescuing an old friend who has vanished after discovering a strange artifact that could hold the key to world domination. Old friends, including hard-drinking ex-love Marion Ravenwood (
Karen Allen
), new enemies like Russian she-wolf Irina Spalko (
Cate Blanchett
) and spectacular action sequences abound.
Cast includes Harrison Ford, Cate Blanchett, Karen Allen, Shia LaBeouf, Ray Winstone, John Hurt, Jim Broadbent and Alan Dale.
12:00 AM
Mystery Of The Crystal Skulls
-
Special
Lester Holt hosts this examination of the titular artifacts with analysis of the myths surrounding the skulls, commentary from scientists concerning their composition and coverage of a jungle expedition in Belize.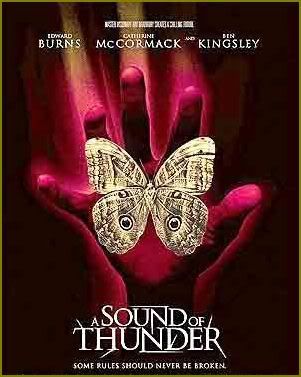 02:00 AM
A Sound Of Thunder
A time-travel expedition to hunt dinosaurs results in a disastrous alteration of history.
Cast includes Edward Burns, Ben Kingsley, Armin Rohde, Heike Makatsch, Jemima Rooper, David Oyelowo, Wilfried Hochholdinger and August Zirner.
04:00 AM
Jack Hunter And The Lost Treasure Of Ugarit
The titular fortune hunter journeys to Syria to find what may be a cursed treasure.
Cast includes Ivan Sergei,
Warehouse 13's
Joanne Kelly, Thure Riefenstein, Susan Ward, Mario Naim Bassil and Mehmet Polat.