Source: Syfy
schedulebot

31 DAYS OF HALLOWEEN - SYFY: Vampire Movies Marathon Oct 25 '11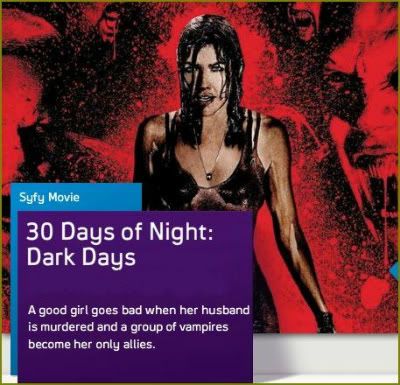 07:00 PM
30 Days Of Night: Dark Days
Following the gruesome vampire siege in Barstow, Alaska, Stella (
Kiele Sanchez
) moves to L.A. and decides to avenge the death of her husband by bating the local bloodsucking population into a fight.
Cast includes Kiele Sanchez, Rhys Coiro, Diora Baird, Harold Perrineau, Mia Kirshner, Troy Ruptash, Ben Cotton, Katharine Isabelle and Jody Thompson.
09:00 PM
My Bloody Valentine
Remake of the 1981 slasher classic about a homicidal maniac terrorizing a small mining town on Valentine's Day.
Cast includes
Supernatural's
Jensen Ackles, Jaime King, Kerr Smith, Betsy Rue, Edi Gathegi, Tom Atkins, Kevin Tighe and Megan Boone.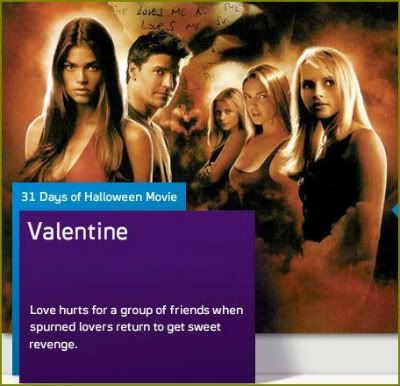 11:00 PM
Valentine
Four Friends start to receive morbid valentine day cards. Someone out there is stalking them....someone they all spurned when they were younger. And Valentines Day 2001 is the Day she/he gets their revenge.
Cast includes Denise Richards,
Bones'
David Boreanaz, Marley Shelton, Jessica Capshaw, Jessica Cauffiel, Katherine Heigl, Hedy Burress, Fulvio Cecere, Daniel Cosgrove, Johnny Whitworth, Adam Harrington,
Stargate Universe's
Haig Sutherland, Adrian Holmes, Ty Olsson, G. Patrick Currie and Alex Diakun.
01:00 AM
Friday The 13th: The Series
Night Hunger
A hot-rod racer uses a cursed necklace to win events by killing his competition and dipping the chain in his victims' blood.
Cast includes John D. LeMay, Louise Robey, Chris Wiggins, Richard Panebianco, Réal Andrews, Elliott Smith, Nick Nichols and Gaston Poon.
02:00 AM
Friday The 13th: The Series
Eye Of Death
A devious antiques dealer uses a magic lantern to travel back to the Civil War so he can steal artifacts from dead soldiers.
Cast includes John D. LeMay, Louise Robey, Chris Wiggins, Tom McCamus, Brooke Johnson and Jack Creley.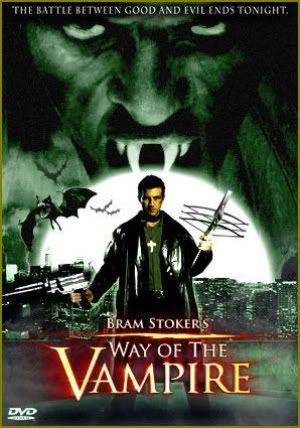 03:00 AM
Bram Stoker's Way Of The Vampire
Toothless horror yarn, set in modern-day Los Angeles, where a demon-hunter (
Rhett Giles
) battles a bloodsucker (
Andreas Beckett
).
Cast includes Rhett Giles, Andreas Beckett, Paul Logan, Denise Boutte, Brent Falco, Anthony Turk and Alix Henning.