Source: Syfy
schedulebot

31 DAYS OF HALLOWEEN - SYFY: Werewolves Movie Marathon Thursday, October 20, 2011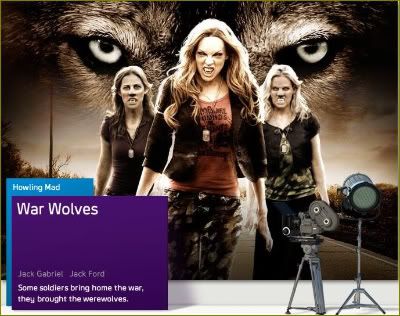 09:00 AM
War Wolves
Soldiers who became werewolves are tracked by the leader of a special ops unit (
John Saxon
).
Cast includes John Saxon, Tim Thomerson, Michael Worth, Adrienne Barbeau, Natasha Alam and Martin Kove.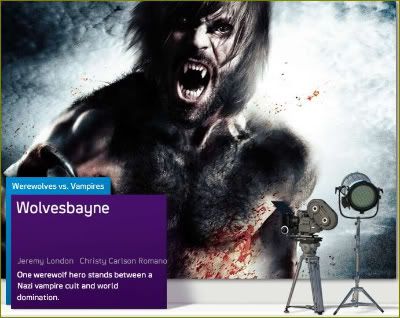 11:00 AM
Wolvesbayne
A werewolf hero (
Jeremy London
) takes on a vampire cult.
Cast includes Mark Dacascos, Yancy Butler, Rhett Giles, Christy Carlson Romano, Jeremy London, Stephanie Honore and Sarah Ann Schultz.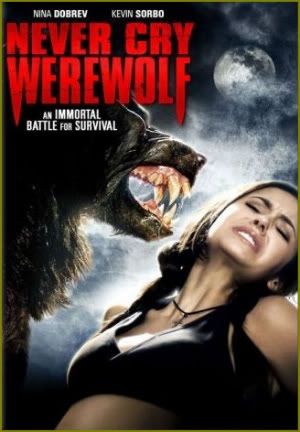 01:00 PM
Never Cry Werewolf
A television-hunting-show host (
Kevin Sorbo
) helps a young woman (
Nina Dobrev
) take on a lycanthropic killer after locals start vanishing.
Cast includes
The Vampire Diaries'
Nina Dobrev, Kevin Sorbo, Peter Stebbings, Spencer Van Wyck and Melanie Leishman.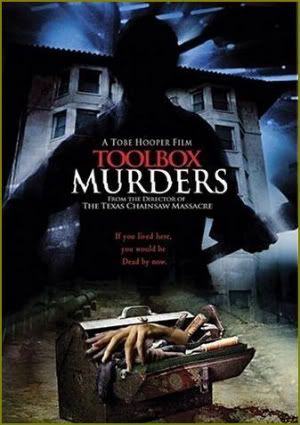 03:00 PM
Toolbox Murders
New to Los Angeles, Nell and Steven Barrow (
Angela Bettis
and
Brent Roam
) rent an apartment in the run-down Lusman Arms building in this gruesome slasher flick from
Tobe Hooper
. Soon, Nell begins to notice that young women in the building are meeting violent deaths. With the help of nice-guy actor "Jazz" Rooker (
Rance Howard
), Nell starts investigating -- and makes some disturbing discoveries.
Cast includes Angela Bettis, Brent Roam, Marco Rodríguez, Rance Howard, Juliet Landau, Adam Gierasch and Greg Travis.
05:00 PM
Timber Falls
Young campers are terrorized by a creepy backwoods family in this sorry slasher flick.
Cast includes Josh Randall, Brianna Brown,
Justified's
Nick Searcy, Beth Broderick, Sascha Rosemann and T.W. Leshner.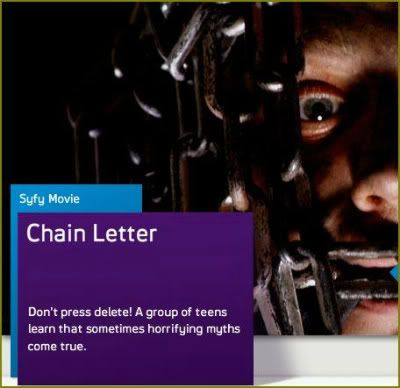 07:00 PM
Chain Letter
Jessie Campbell (
Nikki Reed
) and her friends receive a threatening e-mail claiming they will all die if they fail to keep the message circulating.
Cast includes Madison Bauer, Mark S. Allen, Phil Austin, Nikki Reed, Michael Bailey Smith, Michael J. Pagan, Matt Cohen, Brad Dourif and Keith David.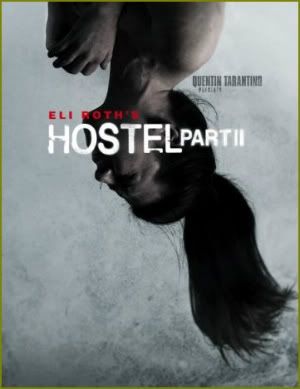 09:00 PM
Hostel: Part II
Torturous sequel about three American students terrorized by sickos at a Slovakian chamber of horrors.
Cast includes Lauren German, Roger Bart, Heather Matarazzo, Bijou Phillips, Richard Burgi, Vera Jordanova, Jay Hernandez and Jordan Ladd.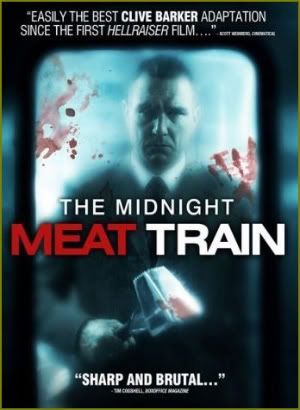 11:00 PM
The Midnight Meat Train
An ambitious photographer (
Bradley Cooper
) becomes obsessed with a hulking serial killer (
Vinnie Jones
) who preys on late-night subway riders. Based on a short story by
Clive Barker
.
Cast includes Bradley Cooper, Leslie Bibb, Brooke Shields, Vinnie Jones, Roger Bart, Tony Curran and Ted Raimi.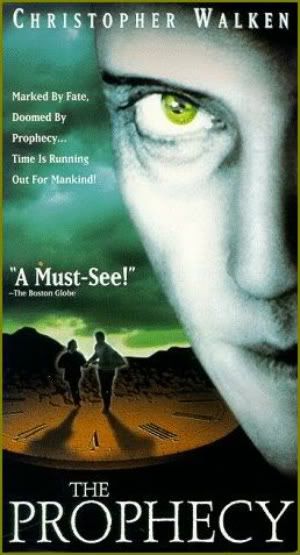 01:00 AM
The Prophecy
Angered that God gave souls to humans, Gabriel (
Christopher Walken
) leads an army of evil angels to raise hell on Earth.
Cast includes Christopher Walken, Elias Koteas, Virginia Madsen, Eric Stoltz, Viggo Mortensen, Amanda Plummer, Moriah 'Shining Dove' Snyder and Adam Goldberg.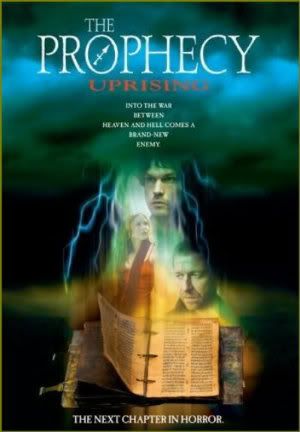 03:00 AM
Prophecy: The Uprising
A woman must protect an ancient manuscript from renegade angels.
Cast includes John Light, Sean Pertwee, Kari Wuhrer, Jason London, Doug Bradley, Georgina Rylance and Stephen Billington.