Source:
Syfy schedulebot

WAREHOUSE 13 - SYFY: SEASON THREE MINI-MARATHON MONDAY, SEPTEMBER 26, 2011
NOTE: Due to the Alphas marathon and season finale on September 26, 2011 this isn't a NEW Warehouse 13 episode. The two hour Warehouse 13 season finale is scheduled for Monday, October 3, 2011.
08:30 AM
The 40th Floor
Stukowski is interrogated by Warehouse agents after they learn she was using artifacts to kill regents, who are the secret protectors of the Warehouse. Pete and Claudia seek out Stukowski's partner-in-crime amid a crisis involving three regents; Steve is provoked into crossing the line.
Artie and Myka set out to save a group of regents, but they instead find themselves trapped inside a building that is being disintegrated by an artifact; Mrs. Frederic tries to convince Stukowski to talk by employing questionable tactics.
Guest stars include Aaron Ashmore, Andrew Jackson,
Star Trek Voyager's
Kate Mulgrew, Ashley Williams,
Caprica's
Sasha Roiz and Faran Tahir.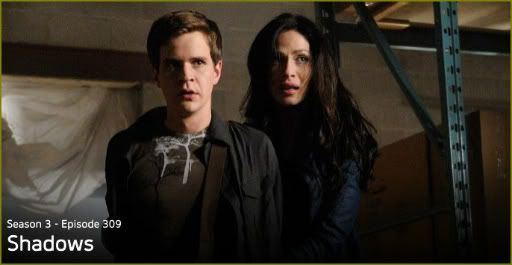 09:30 AM
Shadows
Pete enters Jane's memories to investigate the Regent murders; Myka and Claudia look into a string of mysterious disappearances that started with a local T-shirt shop owner.
Pete has an uneasy reunion with his mother while he investigates the Regent murders by entering into her memories; Myka and Claudia encounter one of the deadliest artifacts yet while looking into a string of mysterious disappearances
Guest stars include Kate Mulgrew, Scott Edgecombe, Karen Ivany, Ashton Doudelet, Mark Ramsay and
Caprica's
Alessandra Torresani.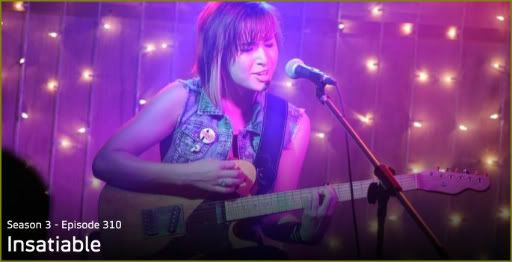 10:30 AM
Insatiable
A 19th-century mason jar in a taco truck may be linked to a zombie-like outbreak in Ithaca, N.Y.; a fortune-telling machine has bad news for Claudia; Marcus Diamond has a proposition for Steve Jinks.
Myka and Pete attempt to find the cause of a number of people turning crazed and ravenous; Claudia grows anxious after a fortune-telling machine predicts her death at the end of the day; Steve Jinks receives an appealing offer.
Guest stars include Sasha Roiz, Genelle Williams, Aaron Ashmore and ... Zombies?
11:00 PM
Shadows
12:00 AM
Insatiable