Source: Syfy
schedulebot
TIME TRAVEL MOVIES MARATHON SATURDAY SEPTEMBER 24, 2011 ON SYFY
09:00 AM
Termination Point
A physicist working on a covert time-travel device activates it when the government closes in on him.
Cast includes Jason Priestley,
Stargate Universe's
Lou Diamond Phillips, Garwin Sanford, Gary Hudson, Stefanie von Pfetten, Michael Eklund, Bradley Stryker, Erin Karpluk, Peter Bryant, Daniel Bacon, Richard Ian Cox and Kyle Cassie.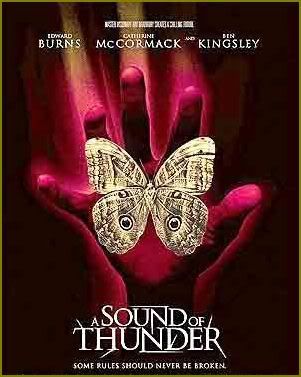 11:00 AM
A Sound Of Thunder
A time-travel expedition to hunt dinosaurs results in a disastrous alteration of history.
Cast includes Edward Burns, Ben Kingsley, Armin Rohde, Heike Makatsch, Jemima Rooper, David Oyelowo, Wilfried Hochholdinger and August Zirner.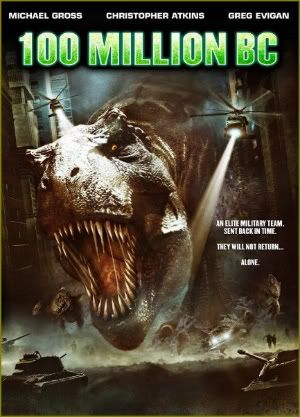 01:00 PM
100 Million BC
Soldiers go back in time to retrieve a team lost during the Philadelphia Experiment, and they inadvertently unleash a carnivorous dinosaur in modern Los Angeles.
Cast includes Michael Gross, Christopher Atkins, Greg Evigan, Marie Westbrook, Phil Burke, Wendy Carter, Geoff Meed and Stephen Blackehart.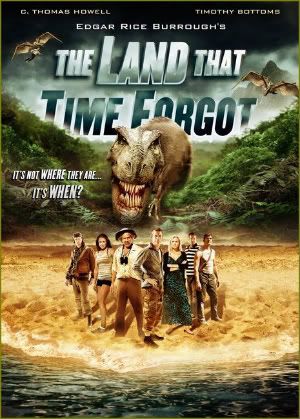 03:00 PM
The Land That Time Forgot
C. Thomas Howell
directs and stars in this adaptation of the
Edgar Rice Burroughs
tale in which dinosaurs threaten shipwreck survivors who are stranded on a mysterious island.
Cast includes C. Thomas Howell, Timothy Bottoms, Lindsey McKeon, Darren Dalton, Stephen Blackehart, Christopher Showerman and Patrick Gorman.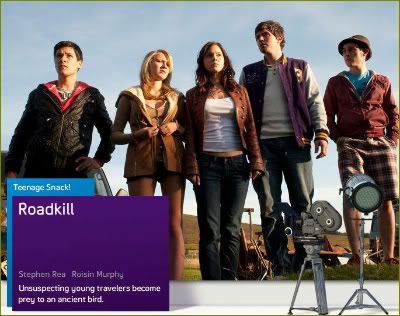 05:00 PM
Roadkill
Six young friends on a road trip in Ireland run afoul of gypsies who curse them for accidentally running down an old woman. The curse takes the form of a terrifying flying beast that tries killing them all.
Cast includes Eliza Bennett, Stephen Rea, Kacey Barnfield, Colin Maher, Ned Dennehy, Diarmuid Noyes, Eve Macklin and Kobna Holdbrook-Smith.
07:00 PM
Jeepers Creepers 2
Writer-director
Victor Salva's
inevitable follow-up to the surprise success
JEEPERS CREEPERS
(2001) picks up immediately after the events of the first film, in which a mysterious demon — the Creeper — emerges from its cyclical hibernation to devour unwary country folk.
Cast includes Ray Wise, Jonathan Breck, Garikayi Mutambirwa, Eric Nenninger, Nicki Aycox, Travis Schiffner, Lena Cardwell and Billy Aaron Brown.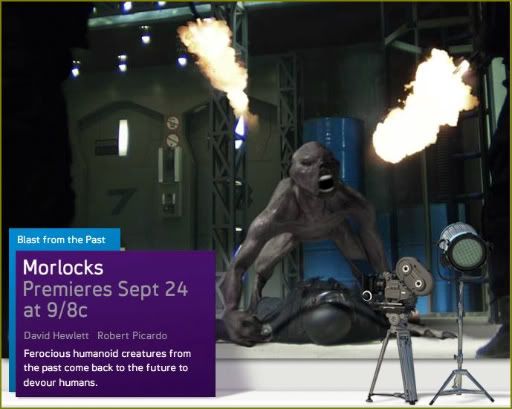 09:00 PM
Morlocks
-
Syfy Premiere!
Ferocious humanoid creatures from the past come back to the future to devour humans. Premieres Sept 24 at 9/8c.
A scientist's time-traveling device sends people into the future, where they come into contact with lethal humanoid monsters that figure out how to travel back to the present.
Cast includes
Stargate Atlantis'
David Hewlett and Robert Picardo, Christina Cole, Hamish Clark, Shelly Varod, Jim Fyfe, Ray Fearon, Iain McKee, Marem Hassler and Daniel Caltagirone.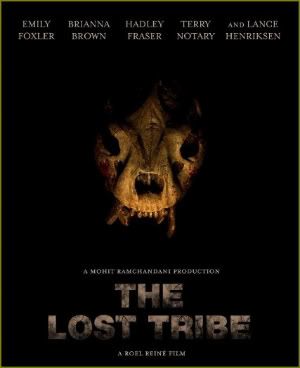 11:00 PM
The Lost Tribe
Young seafarers encounter a prehistoric tribe of predators after becoming shipwrecked on a tropical island.
Cast includes Lance Henriksen, Emily Foxler, Nick Mennell, Marc Bacher, Brianna Brown, Hadley Fraser, Maxine Bahns and Ryan Alosio.
01:00 AM
Morlocks
03:00 AM
The Land That Time Forgot