Source:
Syfy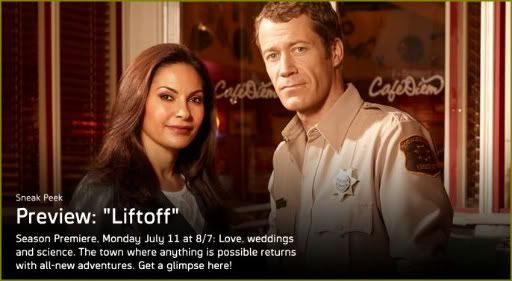 EUREKA - SYFY VIDEO: 'Liftoff' Sneak Peek - Premieres Monday, July 11, 2011 at 8/7C
Watch a sneak peek from the season premiere of "Eureka." New episodes Monday July 11 8/7C.
Carter lands in an awkward situation after S.A.R.A.H. and Andy's nuptials hit a snag; Zane keeps harassing Jo for details; an unscheduled launch presents trouble for the gang.
Guest stars include Tembi Locke.