Source:
MSN TV
[follow link for complete column]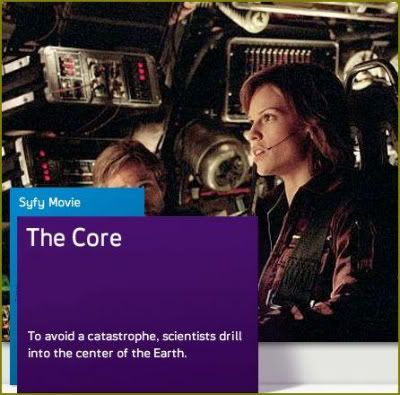 MSN TV: Tonight's Picks Tuesday, May 31, 2011
...
The Core
8:00 PM, SYFY
Rotten to the you-know-what, but good for some cheap laughs. Two excellent actors,
Aaron Eckhart
and
Hilary Swank
, find themselves buried in this ill-conceived thriller about a global crisis that arises when the Earth's molten center stops spinning. Eckhart and Swank lead a team of "terranauts" determined to dig their way deep inside the Earth to correct the situation, which is about as thrilling as dirt, appropriately enough.
Click
here
for a full schedule of Syfy movies on May 31, 2011.