Source:
Syfy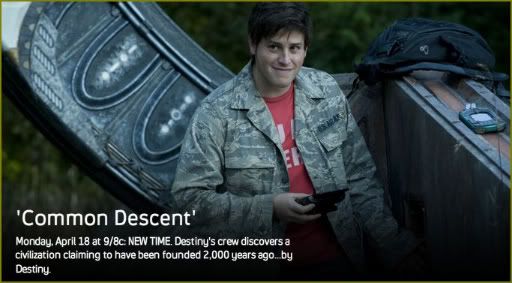 STARGATE UNIVERSE - SYFY VIDEO: "Common Descent" Sneak Peek Airs Monday, April 18, 2011 at a NEW time - 9/8C
Attacking drones return when the Destiny tries to recharge in a star. Eli proposes a risky alternative, which requires the rest of the crew to gate to a nearby planet for safety, where they find an abandoned city.
Guest stars include Katie Findlay.
Source:
You Tube