Source:
Syfy schedulebot
09:00 AM
Stay Alive
For a group of teens, the answer to the mysterious death of their old friend lies within the world of an online video game based on the true story of an ancient noblewoman known as the Blood Countess.
Cast includes Jon Foster, Samaire Armstrong, Frankie Muniz, Jimmi Simpson, Wendell Pierce, Milo Ventimiglia, Sophia Bush and Alice Krige.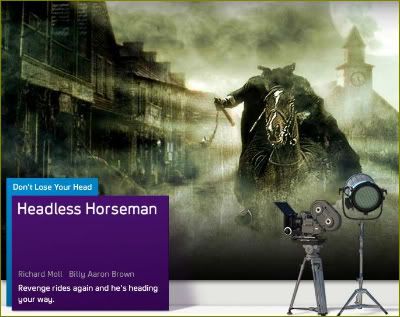 10:30 AM
Headless Horseman
Billy Aaron Brown and Rebecca Mozo star in this horror movie set in a backwoods town where the locals try to sacrifice teens to the titular monster. Directed by Anthony C. Ferrante.
Cast includes Billy Aaron Brown, Rebecca Mozo, Richard Moll, Arianne Fraser, M. Steven Felty and Trish Coren.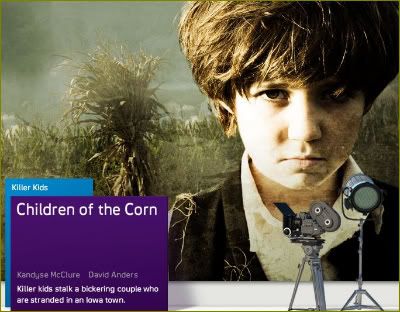 12:30 PM
Children Of The Corn
A couple (David Anders, Kandyse McClure) try to save their marriage with a road trip, which gets derailed when they find a strange rural town ruled by fanatically religious children. Based on the Stephen King short story.
Cast includes David Anders, Kandyse McClure, Daniel Newman, Preston Bailey and Robert Gerdisch.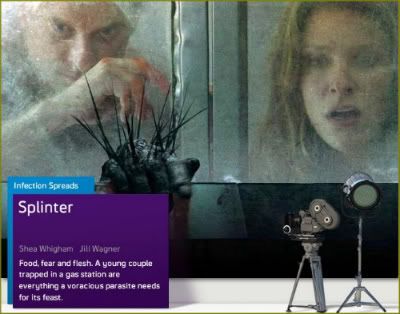 02:30 PM
Splinter
A young couple and an escaped convict are trapped in an isolated gas station by a parasite that transforms its still-living victims into deadly hosts.
Cast includes Charles Baker, Jill Wagner, Paulo Costanzo, Shea Whigham, Rachel Kerbs and Laurel Whitsett.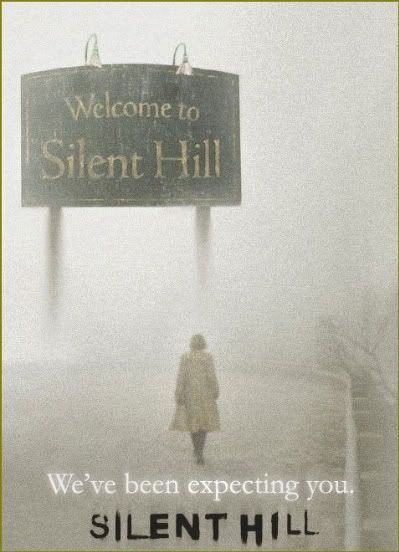 04:30 PM
Silent Hill
A woman is lead into a mysterious and horrifying town in a desparate search to find her missing daughter.
Cast includes Radha Mitchell, Sean Bean, Laurie Holden, Deborah Kara Unger, Kim Coates, Tanya Allen, Alice Krige and Twilight's Jodelle Ferland.
07:00 PM
Population 436
"Twilight Zone"-style story about a census taker (Jeremy Sisto) investigating why the population of an idyllic town has stayed the same for more than 100 years.
Cast includes Leigh Enns, Susan Kelso, Rick Skene, Fred Durst, David Fox, Peter Jordan, Charlotte Sullivan, Jeremy Sisto and Peter Outerbridge.
09:00 PM
Texas Chainsaw Massacre: The Beginning
On one last road trip before they're sent to serve in Vietnam, two brothers and their girlfriends get into an accident that calls their local sheriff to the scene. Thus begins a terrifying experience where the teens are taken to a secluded house of horrors, where a young, would-be killer is being nurtured.
Cast includes Jordana Brewster, Taylor Handley, Diora Baird, White Collar's Matthew Bomer, R. Lee Ermey, Andrew Bryniarski and Lee Tergesen.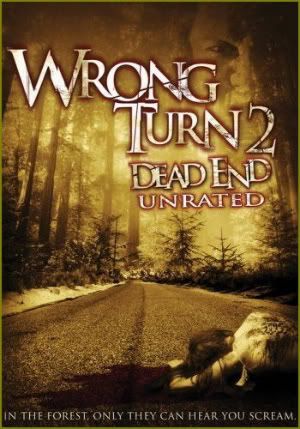 11:00 PM
Wrong Turn 2: Dead End
A group of reality show contestants find themselves fighting for their survival against a family of hideously deformed inbred cannibals who plan to ruthlessly butcher them all.
Cast includes Erica Leerhsen, Henry Rollins, Texas Battle, Aleksa Palladino, Daniella Alonso, Steve Braun, Matthew Currie Holmes and Crystal Lowe.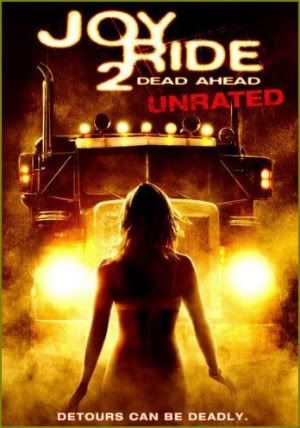 01:00 AM
Joyride 2: Dead Ahead
Four teens on a road trip to Vegas are terrorized by a psychotic trucker after their car breaks down in this by-the-numbers, direct-to-video sequel.
Cast includes Nicki Aycox, Nick Zano, Laura Jordan, Kyle Schmid, Mark Gibbon and Krystal Vrba.
03:00 AM
Halloween: The Curse Of Michael Myers
The Shape returns to a small town for another night of deadly tricks.
Cast includes Donald Pleasence, Paul Rudd, Marianne Hagan, Mitch Ryan, Kim Darby, Bradford English, Keith Bogart and Mariah O'Brien.