Source:
USA

FAIRLY LEGAL - USA: Season One Marathon Thursday, March 24, 2011
6:00 AM
Bo Me Once
A cooking-show star (Eddie McClintock) clashes with the company that's releasing his barbecue sauce, but Sarah discovers that the chef's assistant (Camille Sullivan) is the true talent behind the operation. The situation becomes more complicated when a person from the assistant's past also wants a piece of the pie.
Guest stars include Esai Morales, Camille Sullivan and Warehouse 13's Eddie McClintock.
7:00 AM
The Two Richards
Kate mediates the settlement between an insurance company and a man who was hit by a truck, only to find the real conflict is between the man and his wife, who claims the husband she knew never came back from the accident.
Guest stars include Brian Markinson, Anne-Marie Johnson, Eileen Pedde, Juan Riedinger and Stargate SG-1's Richard Dean Anderson.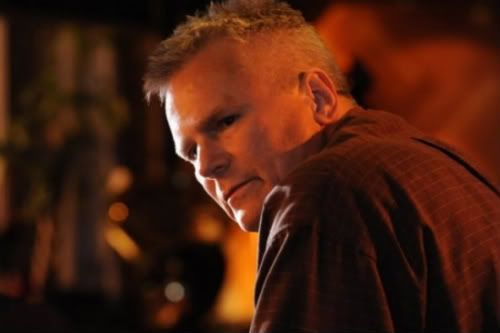 Photo courtesy of Fairly Legal TV
8:00 AM
Believers
Kate mediates the firing of a young inventor (Devon Gummersall), whose boss holds the rights to his revolutionary device. The inventor threatens to kill himself and steals the device, leaving Kate with a complicated situation to diffuse.
Guest stars include Currie Graham, Devon Gummersall and Dan Payne.
9:00 AM
Coming Home
A big client of Reed & Reed's asks Kate to mediate a simple financial matter -- which quickly morphs into a case of identity theft before escalating to an immigration issue where Kate must defend a brave soldier against a rigid Homeland Security prosecutor.
Guest stars include Peter MacNicol, Christina Vidal, Belita Moreno, Robert Moloney, and according to IMDB, Stargate's Richard Dean Anderson.
10:00 AM
UltraVinyl
Guest stars include Stargate SG-1's Richard Dean Anderson, Devon Weigel, Chris Vance, Jonathan Potts and Jennifer Copping.
11:00 AM
My Best Friend's Prenup
Kate's engaged friend (Brittany Ishibashi) arranges for a prenup, but the woman's father (Clyde Kusatsu) remains suspicious of her intended. Kate decides to investigate and uncovers something surprising.
Guest stars include Brittany Ishibashi, Jae Lee, Devon Weigel and Clyde Kusatsu.
10:00 PM
Bridges
- SEASON ONE FINALE!
In the Season 1 finale, Kate has a lot on her plate as she tries to prevent trouble at the Croatian embassy and settle a dispute between two brothers. Adding to her load are threats from Judge Nicastro and looming personal changes.
Guest stars include Gerald McRaney, Lou Casal, Joe Cortese, and Stargate SG-1's Richard Dean Anderson.