Source:
Sleuth Channel
MACGYVER - Season Six Marathon Saturday, January 22, 2011 on Sleuth Channel
MacGyver starred Richard Dean Anderson (Stargate SG-1) and Dana Elcar.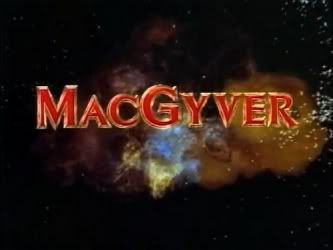 6:00 AM
Tough Boys
A group of young vigilantes is taking explosive measures to blow away the crack ring gripping the neighborhood.
Guest stars include Garvin Funches, Dale Wilson, Jason Scott, Richard Roundtree and Gerry Bean.
7:00 AM
Humanity
MacGyver is taken hostage when an elite corps still loyal to Romania's Ceausescu sabotages a plan to uncover his files.
Guest stars include Brooks Gardner, Larry D. Mann, Alan Scarfe and Andrew Kavadas.
8:00 AM
The Gun
A gun used in an assassination 20 years ago and in a present-day cop killing is sought by MacGyver, who needs it to clear a friend.
Guest stars include Jerry Wasserman, Jay Brazeau, Alec Burden and Vincent Gale.
9:00 AM
Twenty Questions
MacGyver tries to get a young friend accused of murder to admit she has a drinking problem
Guest stars include Mayim Bialik, Claire Brown, Cavan Cunningham and Jackson Davies.
10:00 AM
Tough Boys
11:00 AM
Humanity
12:00 PM
The Gun
1:00 PM
Twenty Questions