Source:
TV Guide
[follow link for complete column]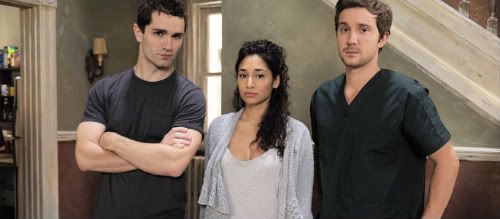 Tonight's TV Hot List: Monday, Jan. 17, 2011
...
Being Human
9/8c Syfy
So, a vampire, a werewolf and a ghost decide to become roomies in a Boston townhouse.... If you're waiting for a punchline, there isn't one. That's the premise of this Americanized version of the BBC drama. In the likable series premiere, a gruesome night out prompts two male monsters to seek a common address, and they find a rental property with an otherworldly amenity.
— Michael Chant