Source: Syfy
schedulebot
[
NOTE: Syfy schedule subject to change(s)
]

VAMPIRE MOVIE MARATHON - SYFY: SCHEDULE SATURDAY, SEPTEMBER 21, 2013
09:00 AM Dracula 2000
Thieves break into a vault owned by an antique dealer (
Christopher Plummer
) and discover that he is harboring Dracula (
Gerard Butler
) there.
Cast includes Gerard Butler, Christopher Plummer,
Elementary's
Jonny Lee Miller, Justine Waddell, Colleen Fitzpatrick, Jennifer Esposito, Omar Epps, Sean Patrick Thomas, Danny Masterson, Lochlyn Munro, Tig Fong, Tony Munch, Jeri Ryan, Shane West,
Castle's
Nathan Fillion, Tom Kane, Jonathan Whittaker and Robert Verlaque.
11:00 AM Stake Land
After vampires overtake America, orphaned teen Martin (
Connor Paolo
) and survivalist Mister (
Nick Damici
) find themselves locked in a battle against a dangerous religious cult lead by the diabolical Jebedia Loven (
Michael Cerveris
). Later, Martin and Mister are joined by a group of weary travelers trying to find a sanctuary known as New Eden.
Cast includes Nick Damici, Connor Paolo, Sean Nelson,
Fringe's
Michael Cerveris, Bonnie Dennison, Chance Kelly, Tim House, Larry Fessenden and Kelly McGillis.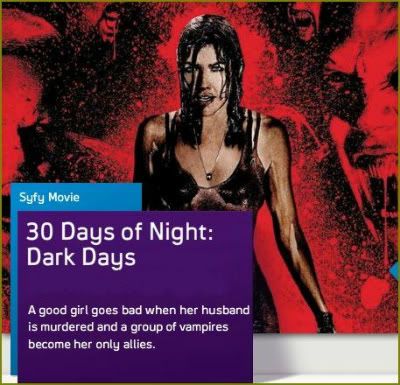 01:00 PM 30 Days Of Night: Dark Days
Following the gruesome vampire siege in Barstow, Alaska, Stella (
Kiele Sanchez
) moves to L.A. and decides to avenge the death of her husband by bating the local bloodsucking population into a fight.
Cast includes Kiele Sanchez, Rhys Coiro, Diora Baird, Harold Perrineau,
Defiance's
Mia Kirshner, Troy Ruptash, Ben Cotton, Katharine Isabelle and Jody Thompson.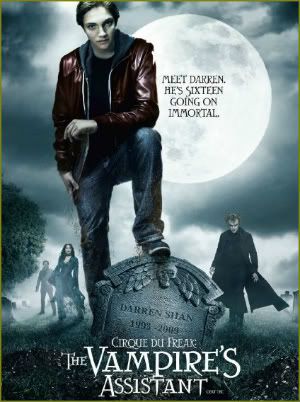 03:00 PM Cirque Du Freak: The Vampire's Assistant
Small-town teen Darren (
Chris Massoglia
) falls in with a traveling freak show after being transformed into a vampire by the ringmaster. As Darren makes friends with the freaks, he discovers that the vampires are involved in a war with their rivals, the Vampanese, and that the supernatural underworld is about to explode.
Cast includes John C. Reilly, Josh Hutcherson, Chris Massoglia, Jessica Carlson,
Fringe's
Michael Cerveris, Ray Stevenson and Patrick Fugit.
05:00 PM Daybreakers
The vampire genre is given a novel approach with lackluster results in this noir-ish horror film from the Australian filmmaking team of
Michael
and
Peter Spierig
. Existing in the near future, the picture hypothesizes a vampiric takeover of the Earth wherein the fanged population continues to go about their lives while humankind is drained of blood in order to keep the masses alive. The film's most delectable bits come when the vamps go through withdrawal and transform into blood-thirsty monsters, hungry for sustenance from wherever they can get it -- including themselves.
Cast includes Ethan Hawke, Willem Dafoe, Sam Neill, Claudia Karvan, Michael Dorman, Isabel Lucas and Vince Colosimo.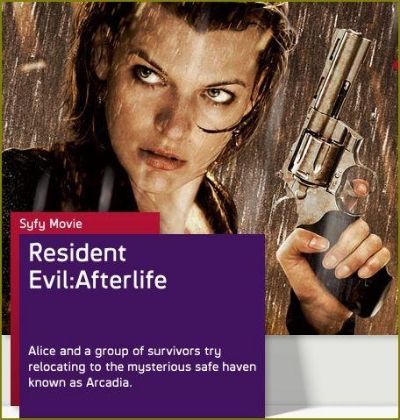 07:00 PM Resident Evil: Afterlife
Five years after a zombie virus decimated mankind, Alice (
Milla Jovovich
) still searches tirelessly for survivors in Los Angeles with the help of an old friend. But their rescue mission turns grim when Alice sees that the city has been overrun by zombies, and they quickly realize they've stumbled into a diabolical trap.
Cast includes Milla Jovovich, Ali Larter, Kim Coates, Shawn Roberts, Sergio Peris-Mencheta, Spencer Locke, Boris Kodjoe, Wentworth Miller, Sienna Guillory, Kacey Barnfield and Fulvio Cecere.
09:00 PM Drive Angry
- * NEW to Syfy! *
Vengeful convict Milton (
Nicolas Cage
) breaks out of hell to save his granddaughter from being ritually sacrificed, and he receives help from a sympathetic waitress while being pursued by a ruthless cult leader, and one of Satan's most vicious minions.
Cast includes Nicolas Cage, Amber Heard, William Fichtner, Billy Burke, David Morse, Todd Farmer, Christa Campbell, Charlotte Ross, Tom Atkins, Jack McGee, Katy Mixon and Pruitt Taylor Vince.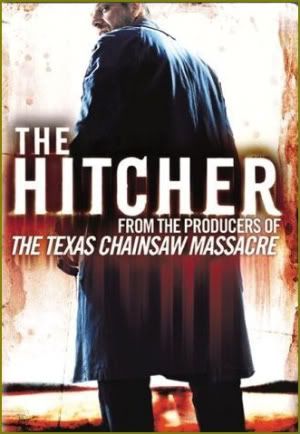 11:00 PM The Hitcher
Thriller about a couple who pick up a psychopathic hitchhiker.
Cast includes
Game of Throne's
Sean Bean, Sophia Bush, Zachary Knighton, Neal McDonough, Kyle Davis, Skip O'Brien and Travis Schuldt.
01:00 AM Friday The 13th Part VI: Jason Lives
There seems to be nothing that can keep the maniac down. Tommy Jarvis (
Thom Mathews
) goes to the graveyard to get rid of Jason Voorhees' body, but he accidentally brings him back to life. Jason wants revenge and Tommy must defeat him once and for all!
Cast includes Thom Mathews, Jennifer Cooke, David Kagen, Renée Jones, Kerry Noonan, Darcy DeMoss, Tom Fridley, Matthew Faison, Tony Goldwyn, Ron Palillo, Michael Swan and Cynthia Kania.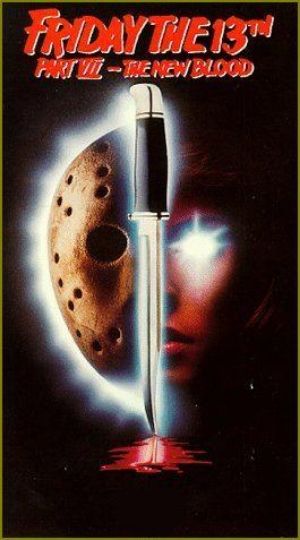 03:00 AM Friday The 13th Part VII: The New Blood
Slasher sequel, with Jason (
Kane Hodder
) resurrected by a teen psychic (
Lar Park Lincoln
). Years after Tommy Jarvis chained him underwater at Camp Crystal Lake, the hulking killer Jason Voorhees returns to the camp grounds when he is released accidentally by a teenager with psychic powers.
Cast includes Jennifer Banko, John Otrin, Susan Blu, Lar Park-Lincoln, Terry Kiser, Kevin Spirtas, Susan Jennifer Sullivan, Heidi Kozak, Kane Hodder, William Butler, Elizabeth Kaitan, Jon Renfield, Diane Almeida and Craig Thomas.