Source:
tntweknowdrama
You Tube channel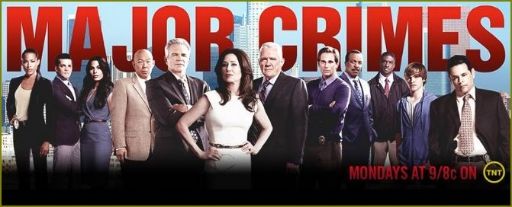 MAJOR CRIMES - TNT VIDEO: 'THE DEEP END' EPISODE TRAILER - AIRS MONDAY, JULY 29, 2013 AT 9/8C
A young Latino man is found dead at the home of an award-winning swimming coach in a case that is relentlessly covered by the media. Meanwhile, Flynn (
Tony Denison
) faces an emotional dilemma on the eve of his daughter's nuptials; and Kris' (
Madison McLaughlin
) mother (
Lori Loughlin
) discusses her concerns with Raydor (
Mary McDonnell
).
Guest stars include Lori Loughlin, Robert Gossett, Chase Austin, Phillip Garcia, Scott Hoxby, Jonathan Nichols and Drew Waters.