Source:
Mingle Media TV Network
You Tube channel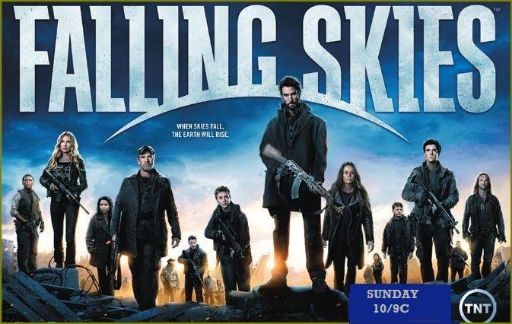 FALLING SKIES - MINGLE MEDIA TV NETWORK: NOAH WYLE VIDEO INTERVIEW (SATURN AWARDS)
Jun 27, 2013
Mingle Media TV and Red Carpet Report host,
Linda Antwi
, were invited to cover the 39th Annual Saturn Awards, the only awards dedicated to honoring the best in science fiction, fantasy, horror and "genre" film and TV at the Starlight Ballroom at the Castaway in Burbank.
Richard Matheson
(honored posthumously),
William Friedkin
,
Vince Gilligan
and
Jonathan Frakes
were Honored at the awards ceremony.
Falling Skies
season three airs Sunday at 10/9C on
TNT
.
CLICK HERE TO VIEW THE EPISODE TRAILER FOR 'SEARCH AND RECOVER,' AIRING JUNE 30, 2013.