Source:
Syfy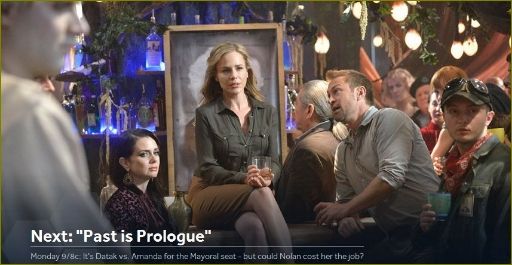 DEFIANCE - SYFY VIDEO: 'PAST IS PROLOGUE' EPISODE TRAILER - AIRS MONDAY, JULY 1, 2013 AT 9/8C
On the eve of the election, Nolan is involved in an accident that could threaten Amanda's campaign.
Nolan's (
Grant Bowler
) involvement in an accident on the eve of the election has the town questioning his role as lawman and Amanda's (
Julie Benz
) credentials as potential mayor.
Guest stars include Brittany Allen, Trenna Keating, Kyle Mac, Barry Flatman, Perry Mucci, Kevin Shand and Jane Sowerby.