Source:
SciFi and TV Talk
[follow link for complete interview]
SCIFI AND TV TALK: Making Magic: Interview with Continuum's Victor Webster
by
Steve Eramo
06/20/2013
As a detective with the Vancouver City Police,
Continuum's
Carlos Fonnegra has always known that a certain degree of danger went along with his job. Never in a million years, though, did he expect to be fighting time-traveling terrorists from the year 2077. Members of a group called
Liber8
have come back to the present day in order to change the future and stop major corporations from eventually taking over and running the world.
A Vancouver CPS (City Protective Services) officer, Kiera Cameron, from 2077 also traveled back in time with
Liber8
, and she and Carlos spent the show's first year trying to stay one step ahead of
Liber8
, but they were not always successful. In the season one finale,
End Times
, the terrorists detonated a bomb in downtown Vancouver, leveling an office tower. The second season opener
Second Chances
picks up not long after that, and with our heroes still chasing after
Liber8
. For actor
Victor Webster
, who plays Carlos Fonnegra, it was a chase he could not wait to pick back up...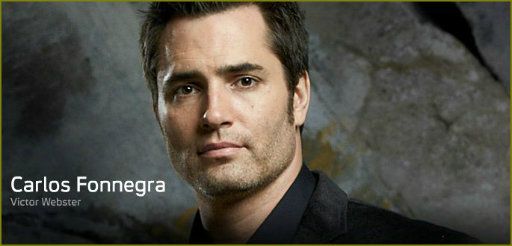 ... "
I really enjoyed watching the entire first season and seeing how things came together
," notes
Webster
. "
It did a wonderful job of showing the directions of all the characters and how Carlos fit into the puzzle. That, in turn, allows you as an actor to come back to the second season with a fresh view on your character. So it's been really fun to implement all these ideas I have in terms of where Carlos is headed this season. It's intimidating as well because everyone did such a great job last year, so with season two, you knew you had to bring your A-game to the table.
"
As far as Carlos' and Kiera's [Rachel Nichols] relationship this year, my character's story is so intertwined with Kiera's, that giving away any of it would be giving away what's going to happen for the entire season. I can say that they [Continuum's producers/writers] have plenty in store for the fans in season two, some really mind-blowing things, too. Carlos and Kiera continue on their journey of figuring each other out and taking their relationship to another level with many influences from outside sources...
"
In the US,
Continuum
season two airs Friday at 10/9C on
Syfy
.
CLICK HERE TO VIEW THE EPISODE TRAILER FOR 'SECOND THOUGHTS,' AIRING JUNE 21, 2013.