Source:
HUB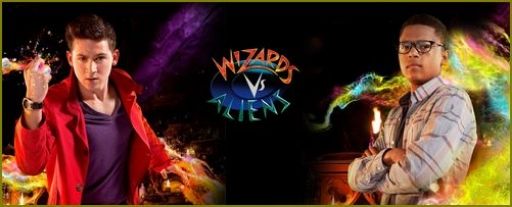 WIZARDS VS ALIENS - HUB NETWORK VIDEO: NEW SERIES PROMO - PREMIERES SATURDAY, JUNE 1, 2013 AT 7/6C
Sci-fi /fantasy series following young wizard Tom Clarke (
Scott Haran
) and his best friend Benny (
Percelle Ascott
) as they defend Earth from aliens determined to drain the planet of its most precious resource — Magic!
New live-action series from acclaimed writer
Russell T. Davies
("
Doctor Who
," "
Torchwood
") makes its US premiere with a 2-parter on June 1 at 7pm ET | 4pm PT, only on the Hub!
Wizards vs Aliens cast includes Scott Haran, Percelle Ascott, Annette Badland, Jefferson Hall, Game of Thrones' Gwendoline Christie, Brian Blessed, Tim Rose, Michael Higgs and Dan Starkey.
Hub Network Site
Official BBC Site
'
Dawn of the Nekross (Part 1)
' airs at 7/6C.
Tom Clarke is hiding a secret - he's a schoolboy wizard! But when the magic-eating alien Nekross arrive on Earth, a battle for survival begins. Tom must use his magical powers to protect his family - but only the school geek, Benny, can help him against the plans of the terrifying Nekross King.
'
Dawn of the Nekross (Part 2)
' airs at 7:30/6:30C.
With his gran trapped in outer space, Tom and Benny must dare to go inside the mystical Chamber to ask the mysterious Randal Moon for help. But with time running out for Ursula, and Tom's dad joining the fight, can even a magical hobgoblin fight an enemy from beyond the Earth?