Source:
SciFi Talk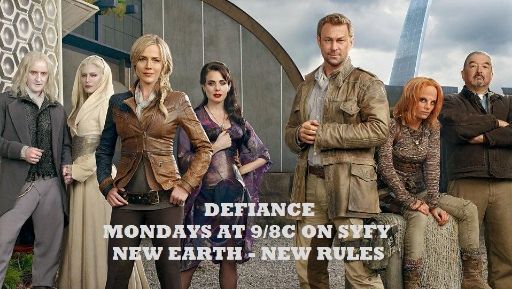 DEFIANCE - SCIFI TALK: CAST AUDIO INTERVIEW - PART TWO
Conclusion of this special on this breakthrough SyFy series with this edition
Tony Curran
,
Jaime Murray
and show runner, executive producer
Kevin Murphy
. Special thanks to the SyFy Channel.
Defiance
airs Monday at 9/8C on Syfy.
CLICK HERE TO VIEW THE EPISODE TRAILER FOR 'THE DEVIL IN THE DARK' AIRING APRIL 29, 2013.
CLICK HERE TO LISTEN TO DEFIANCE AUDIO INTERVIEW PART ONE
DOWNLOAD AUDIO INTERVIEW