Source:
Syfy UK
You Tube channel
DEFIANCE - SYFY VIDEO: FEATURE-LENGTH TRAILER - NEW SERIES PREMIERES MONDAY, APRIL 15, 2013 AT 9/8C - TWO-HOUR EPISODE!
(In the
UK
,
Defiance
premieres Tuesday, April 16, 2013 at 9PM.)
In
Defiance
™, the future is a dangerous place. Starship wreckage is raining to Earth in massive "Arkfall" events that transform the landscape. Experience one first-hand as countless other players -- and a star from the Syfy series -- battle to survive and profit. Watch Ark Hunters wield the weapons of tomorrow against alien-hybrid horrors in a dynamic, scaling encounter, then travel seamlessly through a unified world into the weekly TV series. This --
Defiance
-- is the future of transmedia entertainment.
The first of its kind,
Defiance
is the quintessential media property created with Igniters in mind— sparking their imaginations while encouraging them to truly open their minds to what is possible.
Set on Earth thirty years in the future,
Defiance
is a story of courage and survival on a new frontier where humans and aliens must band together to defend their very existence. United they stand. Divided they fall. It's do or die in the small town of
Defiance
.
Defiance website.
Defiance Facebook
Defiance Twitter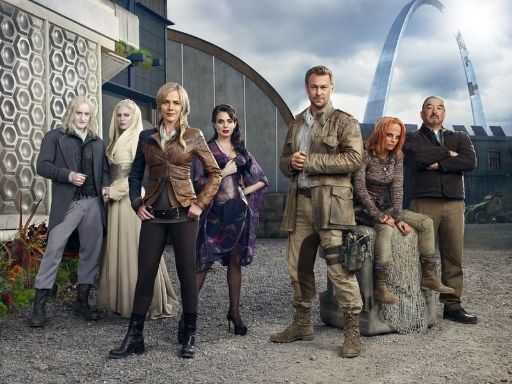 Defiance cast includes Tony Curran, Jaime Murray, Julie Benz, Mia Kirshner, Grant Bowler, Stephanie Leonidas and Graham Greene.