Source:
Syfy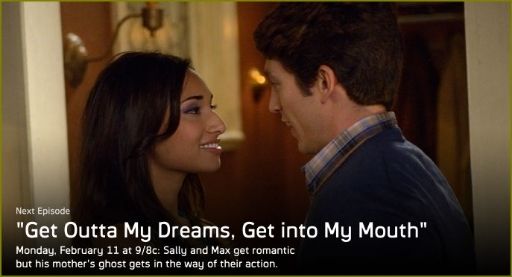 BEING HUMAN - SYFY VIDEO: 'GET OUTTA MY DREAMS, GET INTO MY MOUTH' EPISODE TRAILER - AIRS MONDAY, FEBRUARY 11, 2013 AT 9/8C
Liam wants Josh and Nora to kill Aidan. Being Human Monday at 9/8c.
Liam (
Xander Berkeley
) is determined to turn Josh (
Sam Huntington
) and Nora (
Kristen Hager
) against Aidan (
Sam Witwer
), who has more immediate concerns when Kenny (
Connor Price
) begins to suspect that Aidan is a vampire. Meanwhile, Sally (
Meaghan Rath
) and Max (
Bobby Campo
) grow closer at the funeral home.
Guest stars include Xander Berkeley, Connor Price, Bobby Campo, Lydia Doesburg, Katharine Isabelle and Adam Reid.