Source:
SFX Magazine
[follow link for complete interview]

SFX MAGAZINE: INTERVIEW Joshua Jackson Says Goodbye To Peter Bishop In Fringe Series Finale
by
Dave Golder
January 18 2013
The two-hour
Fringe
finale airs tonight on Fox in the US at 8pm EST and at the same time on Sky 1 at 1:10 am GMT. SFX – literally – just got off the phone with
Joshua Jackson
, who plays Peter Bishop, who talked to press about what fans can expect from the explosive finale, what he takes away from his five years as a Bishop and what he thinks will be
Fringe's
legacy in sci-fi TV history...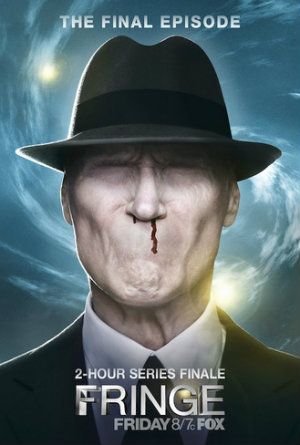 ...
Q: What is Peter's place in the end game in the last two hours?
Joshua Jackson
: "
The first of the two hours ["Liberty"] really deals with Olivia's story, almost exclusively. It gives us, in a very Fringe-y way, final insight into where she is or has been this season. Nobody other than Olivia really has much a role in that story. In the finale ["An Enemy of Fate"], as much as Walter is called to make a sacrifice, and the gang in general is trying to implement Walter and Donald's plan, I feel like at least in the script it read pretty fairly spread across all players. Ultimately, Peter's role has always been to be the dutiful son, husband and father. It plays out in a really specific way. Everybody is pretty engaged in the finale...
"

CLICK HERE TO VIEW THE VIDEO PROMO FOR THE TWO-HOUR FRINGE SERIES FINALE - AIRING FRIDAY, JANUARY 18, 2013 AT 8/7C ON FOX.