Source:
MTV Geek
[follow link for complete interview]

MTV GEEK: Joshua Jackson Talks The 'Fringe' Finale
January 18, 2013
by
Charles Webb
"
The hardest thing to walk away from is the camraderie of the company,
"
Jackson
tells us at the start of the call, echoing the sentiment of co-star
John Noble
.
Jackson,
whose Peter Bishop has gone from conman, to would-be savior of two universes, to future freedom fighter will be seeing his character's journey coming to an end in tonight's two-part series finale of "
Fringe
."
Jackson
pointed to the relationship between Walter and Peter and Peter's desire to become a good son as "
an interesting journey to go on.
" He looked back at the character's arc over the last two seasons, which saw Peter pulled from the timeline, hoping to return to his own, ultimately finding love with this universe's Olivia and caring for his father. It was a curious direction for the series to go at the time, kind of a soft reset of his character's arc where he started out as more or less mercenary in his aims and actions at the beginning of the series, and developing connections with Olivia and Walter. A lot of season four was about his character attempting to get back to his universe, no matter the cost. But the Peter in season four wasn't the Peter at the beginning of the series: no longer selfish, he couldn't abandon the people he cared for and made the decision to remain in this timeline...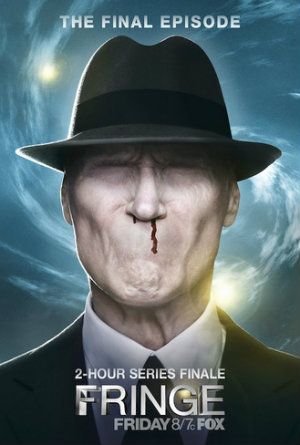 CLICK HERE TO VIEW THE VIDEO PROMO FOR THE TWO-HOUR FRINGE SERIES FINALE - AIRING FRIDAY, JANUARY 18, 2013 AT 8/7C ON FOX.