Source: Syfy
schedulebot
[
NOTE: Syfy schedule subject to change(s)
]
FANTASY MOVIE MARATHON - SYFY: SCHEDULE MONDAY FEBRUARY 4, 2013
[
NOTE: Updated February 4, 2013.
]
08:30 AM The Golden Compass
CANCELLED (Replaced with two episodes from
Continuum
)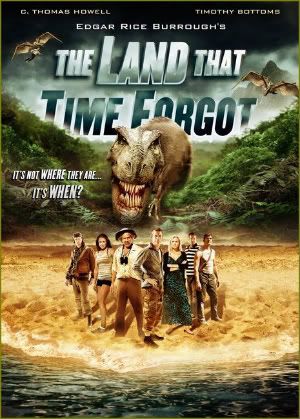 11:00 AM
The Land That Time Forgot
C. Thomas Howell
directs and stars in this adaptation of the
Edgar Rice Burroughs
tale in which dinosaurs threaten shipwreck survivors who are stranded on a mysterious island.
Cast includes C. Thomas Howell, Timothy Bottoms, Lindsey McKeon, Darren Dalton, Stephen Blackehart, Christopher Showerman and Patrick Gorman.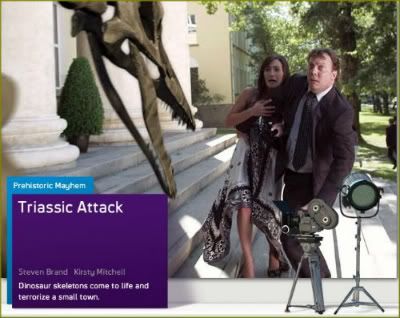 01:00 PM
Triassic Attack
Three dinosaurs wreak havoc on a small town and a local university after the owner of a kitschy roadside museum accidentally brings three fossils to life.
Cast includes Steven Brand, Kirsty Mitchell, Jordan Bonev, Nathalie Buscombe,
Game of Thrones'
Emilia Clarke, Lincoln Frager and Veselina Ilieva.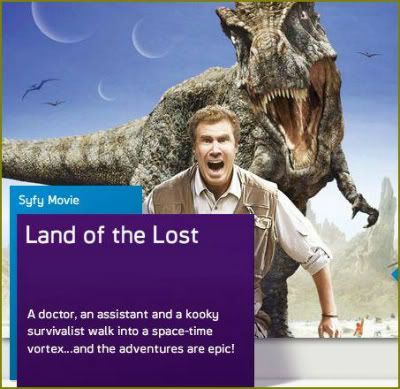 03:00 PM
Land Of The Lost
Discredited scientist Dr. Rick Marshall (
Will Ferrell
) proves his outrageous theories on time travel are true, but in the process he gets stranded with his partners in a strange world full of unusual creatures. His loyal research assistant Holly (
Anna Friel
) and firearms enthusiast Will (
Danny McBride
) help Marshall befriend a monkey-like beast named Chaka (
Jorma Taccone
) in an attempt to get back home.
Cast includes Will Ferrell, Anna Friel, Danny McBride, Jorma Taccone and John Boylan.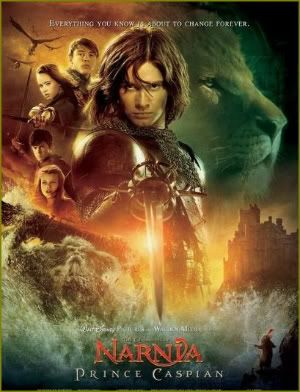 05:00 PM
The Chronicles Of Narnia: Prince Caspian
The four Pevensie children return to Narnia, only to discover that a thousand years have passed since they ruled there, and the evil King Miraz has taken charge. With the help of a heroic mouse called Reepicheep, and the exiled heir to the throne, Prince Caspian, they set out to overthrow the King, once again with Aslan's help.
Cast includes Ben Barnes, Georgie Henley, Skandar Keynes, William Moseley, Anna Popplewell, Sergio Castellitto,
Game of Thrones'
Peter Dinklage, Warwick Davis and Vincent Grass.