Source: Syfy
schedulebot
[
NOTE: Syfy schedule subject to change(s)
]
SUPERNATURAL MOVIE MARATHON - SYFY: SCHEDULE SUNDAY, JANUARY 6, 2013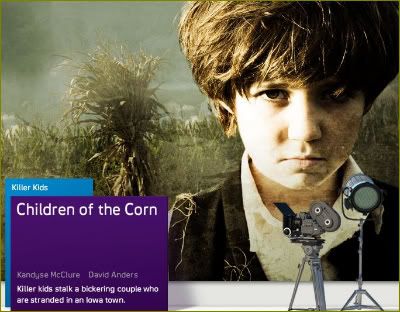 09:00 AM
Children Of The Corn
A couple (
David Anders, Kandyse McClure
) try to save their marriage with a road trip, which gets derailed when they find a strange rural town ruled by fanatically religious children. Based on the
Stephen King
short story.
Cast includes David Anders, Kandyse McClure, Daniel Newman, Preston Bailey and Robert Gerdisch.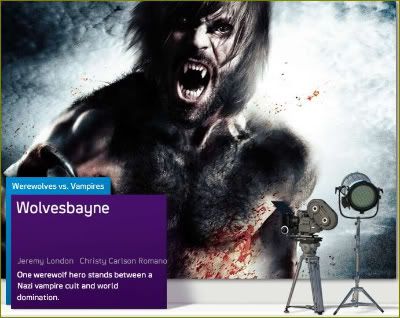 11:00 AM
Wolvesbayne
A werewolf hero (
Jeremy London
) takes on a vampire cult.
Cast includes Mark Dacascos, Yancy Butler, Rhett Giles, Christy Carlson Romano, Jeremy London, Stephanie Honore and Sarah Ann Schultz.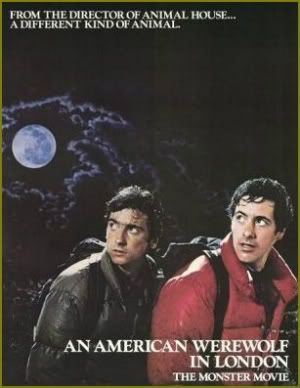 01:00 PM
An American Werewolf In London
John Landis's
variation on the venerable horror theme. Two American tourists in Britain are attacked by a werewolf that none of the locals will admit exists.
Cast includes David Naughton, Jenny Agutter, Griffin Dunne, John Woodvine, Anne-Marie Davies, Frank Oz, Don McKillop, Paul Kember, Michele Brisigotti and Brenda Cavendish.
03:00 PM
Daybreakers
The vampire genre is given a novel approach with lackluster results in this noir-ish horror film from the Australian filmmaking team of
Michael
and
Peter Spierig
. Existing in the near future, the picture hypothesizes a vampiric takeover of the Earth wherein the fanged population continues to go about their lives while humankind is drained of blood in order to keep the masses alive. The film's most delectable bits come when the vamps go through withdrawal and transform into blood-thirsty monsters, hungry for sustenance from wherever they can get it -- including themselves.
Cast includes Ethan Hawke, Willem Dafoe, Sam Neill, Claudia Karvan, Michael Dorman, Isabel Lucas and Vince Colosimo.
05:00 PM
Stake Land
After vampires overtake America, orphaned teen Martin (
Connor Paolo
) and survivalist Mister (
Nick Damici
) find themselves locked in a battle against a dangerous religious cult lead by the diabolical Jebedia Loven (
Michael Cerveris
). Later, Martin and Mister are joined by a group of weary travelers trying to find a sanctuary known as New Eden.
Cast includes Nick Damici, Connor Paolo, Sean Nelson,
Fringe's
Michael Cerveris, Bonnie Dennison, Chance Kelly, Tim House, Larry Fessenden and Kelly McGillis.
07:00 PM
Resident Evil: Afterlife
Five years after a zombie virus decimated mankind, Alice (
Milla Jovovich
) still searches tirelessly for survivors in Los Angeles with the help of an old friend. But their rescue mission turns grim when Alice sees that the city has been overrun by zombies, and they quickly realize they've stumbled into a diabolical trap.
Cast includes Milla Jovovich, Ali Larter, Kim Coates, Shawn Roberts, Sergio Peris-Mencheta, Spencer Locke, Boris Kodjoe, Wentworth Miller, Sienna Guillory, Kacey Barnfield and Fulvio Cecere.
09:00 PM
The Dead
When the last evacuation flight out of war-torn Africa crashes off the coast, American Air Force Engineer Lieutenant Brian Murphy (
Rob Freeman
) emerges as the sole survivor in a land where the dead are returning to life and attacking the living.
Cast includes Rob Freeman, Prince David Oseia, David Dontoh, Ben Crowe, Glenn Salvage, Dan Morgan, Julia Scott-Russell and John Dunton-Downer.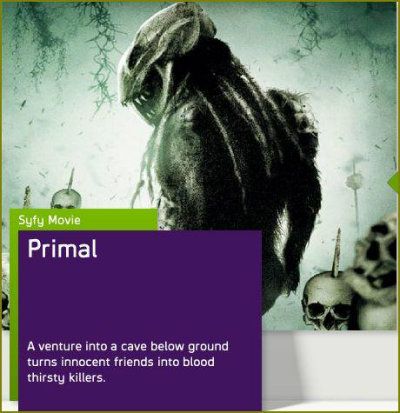 11:30 PM
Primal
A group of friends travel below ground to view ancient cave paintings but soon find a horrible sickness gripping one of their own, which leaves them with nothing in their mind but a primal blood lust.
Cast includes Zoe Tuckwell-Smith, Krew Boylan, Lindsay Farris, Rebekah Foord, Damien Freeleagus and Wil Traval.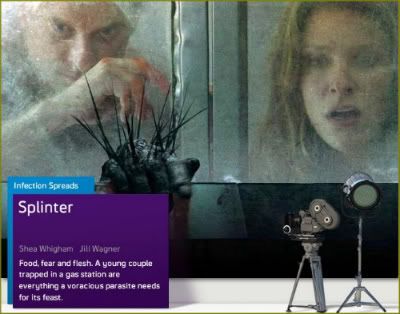 01:30 AM
Splinter
A young couple and an escaped convict are trapped in an isolated gas station by a parasite that transforms its still-living victims into deadly hosts.
Cast includes Charles Baker, Jill Wagner, Paulo Costanzo, Shea Whigham, Rachel Kerbs and Laurel Whitsett.
03:30 AM
War Of The Worlds 2: The Next Wave
Hostile aliens return to Earth two years after their first invasion.
Cast includes C. Thomas Howell, Christopher Reid, Kim Little, Jonathan Levit, Danna Brady and Fred Griffith.