Source:
Philadelphia Inquirer
[follow link for complete interview]
PHILADELPHIA INQUIRER: Now with romance, 'Castle' feels like a different series to Stan Katic
by
David Hiltbrand
Sunday, November 11, 2012
Blame it on love. After some exquisitely protracted flirtation, roguish mystery writer Richard Castle (
Nathan Fillion
) and keen NYPD homicide detective Kate Beckett (
Stana Katic
) are finally exchanging pillow banter in the fifth season of Castle.
And ratings for the ABC series (Mondays at 10 p.m.) have never been better (an average of 14.1 million viewers).
Or maybe it's not the sex. Because the audience for this intoxicating and unique comedy-romance-crime procedural hybrid has grown every year it's been on the air.
In any event, this season strikes its star as different. "
I feel like it's a new series entirely
," says
Katic
. "
The tone is lighter now that the two characters are together. It's a treat to go to work
."
Two side effects of the passion plot line: Fans of the show, determined to come up with a cute pet name for the couple, have settled on the unfortunate "
Caskett
".
And the new intimacy means that in many scenes this year,
Katic
, 34, is wearing less clothing
"
It's a balancing act to make it sensual and keep it modest enough for network television
," she says. "
The other element is I'm protective of the character. She's the romantic lead, but I don't want her objectified, especially since our audience is so heavily weighted with females. I definitely want her to be respected...
"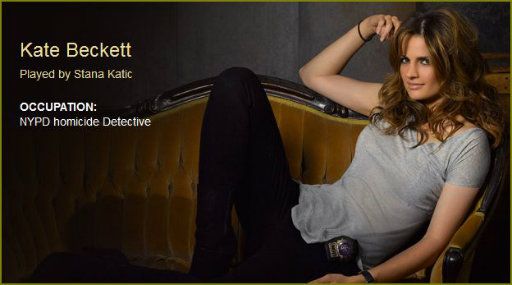 Castle airs Monday at 10/9C on ABC.