Source: Syfy
schedulebot
[
NOTE: Syfy schedule subject to change(s)
]

WEREWOLVES AND VAMPIRES MOVIE MARATHON - 31 DAYS OF HALLOWEEN - SYFY: SCHEDULE SUNDAY, OCTOBER 21, 2012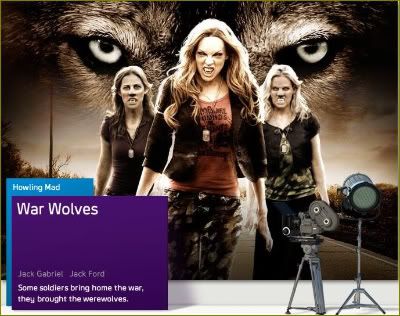 09:00 AM
War Wolves
Soldiers who became werewolves are tracked by the leader of a special ops unit (
John Saxon
).
Cast includes John Saxon, Tim Thomerson, Michael Worth, Adrienne Barbeau, Natasha Alam and Martin Kove.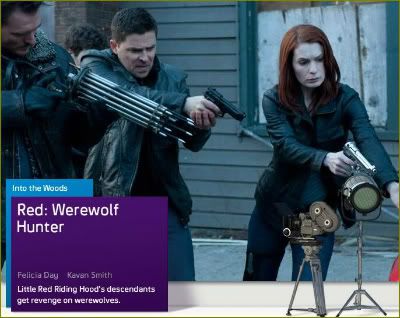 11:00 AM
Red: Werewolf Hunter
Red (
Felicia Day
), a descendant of "Little Red Riding Hood," brings her fiancé home to meet the family, where he learns that they hunt werewolves. When a werewolf bites her betrothed, it's up to Red to save his life.
Cast includes Felicia Day, Stephen McHattie, Greg Bryk, Rosemary Dunsmore, David Reale and
Eureka's
Kavan Smith.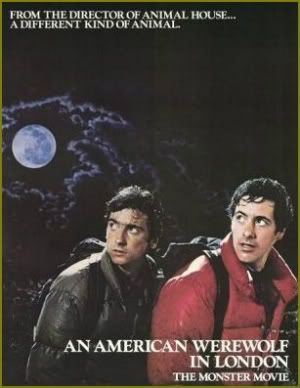 01:00 PM
An American Werewolf In London
John Landis's
variation on the venerable horror theme. Two American tourists in Britain are attacked by a werewolf that none of the locals will admit exists.
Cast includes David Naughton, Jenny Agutter, Griffin Dunne, John Woodvine, Anne-Marie Davies, Frank Oz, Don McKillop, Paul Kember, Michele Brisigotti and Brenda Cavendish.
03:00 PM
Daybreakers
The vampire genre is given a novel approach with lackluster results in this noir-ish horror film from the Australian filmmaking team of
Michael
and
Peter Spierig
. Existing in the near future, the picture hypothesizes a vampiric takeover of the Earth wherein the fanged population continues to go about their lives while humankind is drained of blood in order to keep the masses alive. The film's most delectable bits come when the vamps go through withdrawal and transform into blood-thirsty monsters, hungry for sustenance from wherever they can get it -- including themselves.
Cast includes Ethan Hawke, Willem Dafoe, Sam Neill, Claudia Karvan, Michael Dorman, Isabel Lucas and Vince Colosimo.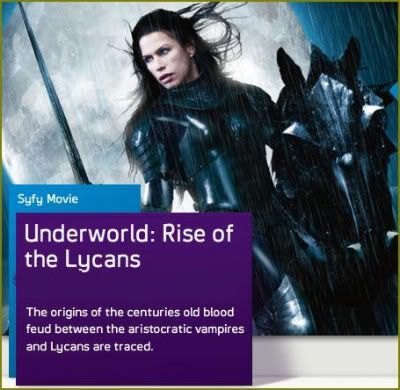 05:00 PM
Underworld: Rise Of The Lycans
A prequel to the first two Underworld films, this fantasy explains the origins of the feud between the Vampires and the Lycans. Aided by his secret love, Sonja (
Rhona Mitra
), courageous Lucian (
Michael Sheen
) leads the Lycans in battle against brutal Vampire king Viktor (
Bill Nighy
). Determined to break the king's enslavement of his people, Lucian faces off against the Death Dealer army in a bid for Lycan independence.
Cast includes Michael Sheen, Bill Nighy, Rhona Mitra, Steven Mackintosh, Kevin Grevioux, David Aston, Geraldine Brophy and Leighton Cardno.
07:00 PM
Queen Of The Damned
In this thriller based on
Anne Rice's
novel, the vampire Lestat (
Stuart Townsend
) is a rock star conspiring with the Queen of the Vampires (
Aaliyah
) for world domination.
Cast includes Aaliyah, Stuart Townsend, Marguerite Moreau, Vincent Perez, Paul McGann, Lena Olin, Christian Manon,
Stargate SG-1's
Claudia Black and Bruce Spence.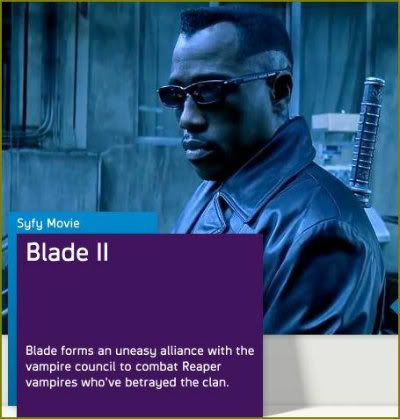 09:00 PM
Blade II
A vampire slayer (
Wesley Snipes
) teams up with the undead to take down a band of mutant bloodsuckers.
Cast includes Wesley Snipes, Kris Kristofferson, Ron Perlman, Leonor Varela,
The Walking Dead's
Norman Reedus, Luke Goss and
Defiance's
Tony Curran.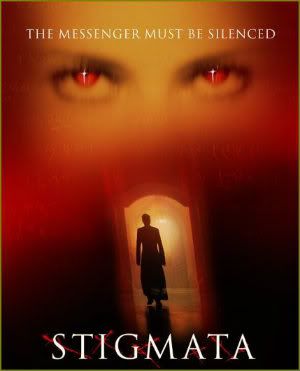 11:30 PM
Stigmata
A Vatican priest (
Gabriel Byrne
) is sent to Pittsburgh to investigate a not-so-religious hairstylist (
Patricia Arquette
) who exhibits signs of the stigmata, marks resembling the wounds that were inflicted on Jesus at his Crucifixion.
Cast includes Patricia Arquette, Gabriel Byrne, Jonathan Pryce, Nia Long, Thomas Kopache, Rade Serbedzija, Enrico Colantoni, Dick Latessa, Portia de Rossi and Patrick Muldoon.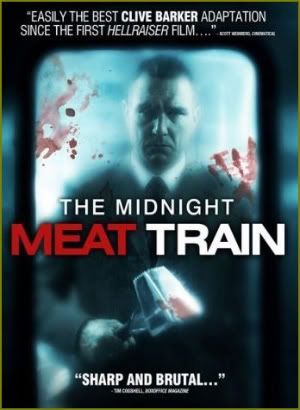 01:30 AM
The Midnight Meat Train
An ambitious photographer (
Bradley Cooper
) becomes obsessed with a hulking serial killer (
Vinnie Jones
) who preys on late-night subway riders. Based on a short story by
Clive Barker
.
Cast includes Bradley Cooper, Leslie Bibb, Brooke Shields, Vinnie Jones, Roger Bart,
Defiance's
Tony Curran and Ted Raimi.
03:30 AM
Darklight
An overheated chiller about a young woman (
Shiri Appleby
) who struggles to atone for her demonic past by putting her mystic powers to work for humanity as a society of zealots plots her downfall.
Cast includes Shiri Appleby, Richard Burgi, John de Lancie,
Stargate Atlantis'
David Hewlett and Ross Manarchy.