Source:
Yahoo! TV
[follow link for complete column]

YAHOO! TV - Weekend Picks - What to Watch This Weekend
A list of can't-miss hot shows, undiscovered gems and fan favorites airing this Friday, Saturday and Sunday
...
Doctor Who
SATURDAY 9 PM on BBC America
What's the only thing better than a new episode of "
Doctor Who
"? A new episode of "
Doctor Who
" with dinosaurs in it, of course! (Duh.) This week's installment, intriguingly titled "
Dinosaurs on a Spaceship
," finds the good Doctor racing to save an unmanned spaceship from fiery destruction. And oh yeah, the spaceship happens to contain a few scaly visitors from the Jurassic period. That's definitely worth saving, we'd say.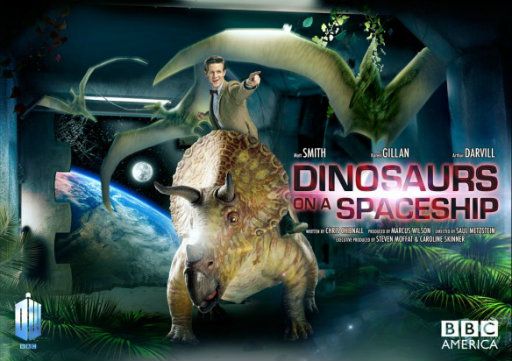 CLICK HERE TO VIEW THE DOCTOR WHO 'DINOSAURS IN SPACE,' EPISODE TRAILER!